Elaine Treacy

of Dublin and Rome

Mobile: 086 0623552
elaineitaly@yahoo.com

http://www.elainetreacyhandcraftedjewellery.com/

https://www.facebook.com/pages/Elaine-Treacy-handcrafted-jewellery/201138659914164

Discipline: Jewellery Making/Goldsmithing (Precious)

Objects: Necklaces, rings, earrings, bracelets

Material: Silver, cooper, glass, leather, crystals, stones, wood

Work available from Garland Avante Guarde 44 South William Street Dublin 2; Castle Connell Craft Fair Castle Oaks Hotel Castle Connell Limerick

Price range of goods produced: €26 - €50 €51 - €100

Artist statement: I wish to establish myself as a unique designer of semi-precious jewellery, which has been handcrafted in Ireland, but has been influenced by by living and working Italy for 7 yers. I travelled to many parts of the world looking for inspiration and materials and I was thought by an Italian craft worker. In Rome, art and sculpture are everywhere and this environment helped to create my unique designs, inspiring colour, choice of material and shapes.

<![if !vml]><![endif]>

<![if !vml]><![endif]>

<![if !vml]><![endif]>

<![if !vml]><![endif]>

<![if !supportMisalignedColumns]>
<![endif]>
<![if !vml]><![endif]>

Gerard Treacy, Master Glass Blower

Gerard began his career with Waterford Crystal as an apprentice glass blower in 1979, aged 15. Within a year he moved on to ball glass blower. The skill of the Master Glass Blower combines tremendous dexterity and coordination of hands, breath and strength, especially with the larger items. In 1984, Gerard qualified as a glass blower and, three years later, became a Master Glass Blower. In a 32-year career at Waterford Crystal, he has worked on the entire range of Waterford crystal pieces, which include vases, wine glasses and champagne flutes.

"I am a second-generation Waterford artisan," said Treacy, who grew up a 10-minute walk from the Waterford, Ireland, crystal factory. "My father was a master crystal cutter for 45 years…The company built the houses on my street, so all of my friends and I worked at the factory when we were old enough,"

In December 2011, Gerard Treacy will add his signature to the limited edition Ambassador bowls at the Waterford Wedgwood store at Silver Sands.

<![if !vml]><![endif]>
Noel Tracey of Dublin, Basket Weaving. [see daughter Ciúin Tracey and son Dubhaltach Tracey]

Noel Tracey Baskets, The Craft Village, Dingle, Co. Kerry.
Tel home : 066 9159994
Mobile : 087 9357213
ntraceybaskets@eircom.net

Discipline : Basketry

Objects : Baskets Functional and non functional

Material : Willow Rush

Price range of goods produced: Under €25 Over €250

Gives craft courses : Yes

Artist statement: My personal objectives as a craftsperson/artist are, to produce the highest possible quality pieces whether contemporary or traditional. To learn from our inheritance of traditional basket making and to promote an appreciation of those skills by keeping the craft relevant while weaving the traditional into contemporary art pieces, also to pass on the skills to a new generation through teaching workshops. As my long term goal is to support my living solely through my art, I have a need to secure a suitable long term studio/workshop space. At present this is proving problematic, with exorbitant rents and inadequate space. I intend to further my traditional basket-making skills by attending workshops with master basket makers in Ireland and Europe. Finally as an intuitive artist, I would dearly love to have the opportunity to work with the internationally recognised artist Patrick Dougherty, who is known for large-scale sapling sculpture in urban settings in both Europe and America. I find the form and movement of his installations

RDS National Crafts Competition - Winners 2006

Rod, Rush, Straw & Alternative Materials
1st Prize Noel Tracey
2nd Prize Noel Tracey

Special Awards

Coillte Award: Noel Tracey
Country Markets Ltd Medal: Noel Tracey

<![if !vml]><![endif]>

<![if !vml]><![endif]>
| | |
| --- | --- |
| Republican Craftwork: Celtic Cross. A tall Celtic Cross, approx. 38cm high, made from match sticks, & other materials by P. Treacy & P. Muldoon, at Curragh Internment Camp, 1942, inscribed. | <![if !vml]><![endif]> |
| | |
| --- | --- |
| Bernard Treacy from Drummullin, Elphin was part of a team awarded a silver medal at the Culinary Olympics which took place in Germany in October 2008. The twenty-two-year-old son of Gerard and Mary Treacy was a member of the Irish Junior Culinary Team and they were also awarded a bronze medal in the hot food category; the silver medal was won in the buffet category. A graduate of Galway-Mayo Institute of Techonology, Bernard is at present working in Salthill in Galway, while one of his brother's, Patrick, is also a chef and holds the position of head chef in the Quality Hotel in Youghal, Co. Cork. | <![if !vml]><![endif]> |
<![if !vml]><![endif]>

Paul Treacy, of Kilkenny and Barcelona.

"Chef Paul Treacy is no doubt the man responsible for this and the tasting menus he's put together for Con Gracia will have you searching for superlatives (just where did I put them?) to describe their Mediterranean cuisine, with an Asian twist."

Chef/Owner of Con Gracia, Barcelone Spain.

Worked at Hotel Arts Barcelona.

Class of 1995 Athlone Institute of Technology

Class of 1993 St Fergals College Rathdowney Laois

https://www.facebook.com/paul.treacy.35
<![if !vml]><![endif]>

<![if !vml]><![endif]>

<![if !vml]><![endif]>

Philip Anthony Treacy, b. 26 May 1967 Ballinasloe, Co. Galway, son of the late James Vincent Treacy and Katie Agnes Treacy. His parents owned a baker's shop in Ahascragh, Co. Galway.

Philip began studying fashion in Dublin at the National College of Art & Design in 1985. He was more interested in making the hat than the outfit. This coincided with him winning, in 1988, a place on the Royal College of Art's MA course. At the time the RCA was planning to establish a hat course and his arrival confirmed that they were right to do so. A star pupil from the outset, he soon gained the attention of the late great style icon, Isabella Blow. Their meeting was subsequently to become the subject of an exhibition at the Design Museum, 'When Philip Met Isabella'. He graduated in 1990 and set up his own business in the basement of Isabella and her husband Detmar Blow's home.

Philip won the British Accessory Designer of the Year 'Oscar' in 1991, 1992 and 1993, and then again in 1996 and 1997. Irish Fashion Oscar 1992. Haut Couture Paris 2000.

He has designed hats for Karl Lagerfeld at Chanel, Valentino, Versace, Pucci, Alexander McQueen and most recently Ralph Lauren. In 2000, he made millinery history by staging his 'Orchid' collection of haute couture hats in Paris.

Philip heads an international company which sells accessories all over the world. His design oeuvre has expanded to include handbags, gloves, a chair for Habitat and a sportswear line for Umbro.

He has just completed the interiors for the G Hotel in Galway, west of Ireland and will soon begin work on the interior design of a new hotel in London's Bow Street.

On the 7 April 2006, he was conferred with a Degree of Doctor of Fine Arts, honoris causa, by the National University of Ireland. [link]

On the 19th of November 2007, at 40 years of age, he was awarded an honorary OBE for services to the British fashion industry by Prince Charles and the Duchess of Cornwall at a ceremony in Clarence House. The Duchess is one of his most loyal customers and she wore one of his creations a metallic feathered 'head-dress' for her wedding in 2005.

http://www.philiptreacy.co.uk/

https://www.facebook.com/OfficialPhilipTreacy

https://twitter.com/PhilipTreacy1

In July 2010, six of Ireland's leading contemporary fashion designers, including Philip Treacy, were honoured by An Post, with the national release of a series of six fashion stamps.

http://www.anpost.ie/AnPost/News+and+Information/An+Post+Fashion+stamps+2010.htm

In May 2013, he was granted an Honorary Fellowship by the Galway-Mayo Institute of Technology (GMIT).

In May 2017 in Las Vegas, Philip Treacy wed his long-term partner, Stefan Bartlett, after more than 21 years together.

Books:

Philip Treacy & Marion Hume (2015) Philip Treacy: Hat Designer. Rizzoli

Davies, Kevin (2013) Philip Treacy by Kevin Davies. Phaidon Press, London.

Reed, Paula; Etherington-Smith, Meredith (2001) Philip Treacy - Unlikely Sculpture. Edizioni Charta, Milano.

Treacy, Philip; Blow, Isabella; & Bowles, Hamish (2002) When Philip Met Isabella. Assouline.

<![if !vml]><![endif]> 1987 The early designs of milliner Philip Treacy, who talks about his work and plans for the future.
Riona Treacy

Belfast born fashion designer Riona Treacy, studied at the University of Ulster, achieving a first class honours in her BA in Fashion and Textile Design before progressing to an MA in Textile Material Product.

Shortly after completing her masters in 2009, Riona moved to London where she undertook a 6 month internship, with world famous fashion house Alexander McQueen. Whilst on the embroidery team at McQueen, two of Riona's designs were used in the A/W 2010 Collection, Lee McQueen's last ever collection with the fashion house, before his death.

Riona then moved on to work as a full-time designer in the fashion industry, designing accessories for the Arcadia Group, ASOS and River Island, before branching out and focusing on her own, self-named label. Riona has since been involved with both Belfast's Fall For Fashion and Belfast Rocks Fashion shows.

Riona's simplistic aesthetics paired with complex processes and engineered print designs make her pieces conceptual, wearable and feminine. All of Riona's work is designed, printed and hand made in London.

https://twitter.com/rionatreacy#sthash.X3ae4tXM.dpuf

<![if !vml]><![endif]>
Samantha Treacy was born in England and raised in Ireland. She graduated from the National College of Art and Design in Dublin. Samantha served as Vice President of design at Diane von Furstenberg and head designer at Jill Stuart. Samantha Treacy launched her line in fall of 2002. She is a New York based designer.
Benny Treacy

of Galway

Unit 8 Westside Enterprise Centre, Westside, Co Galway.

Tel: 091 581066

Fax: 091 582146

<![if !vml]><![endif]>

<![if !vml]><![endif]>

<![if !vml]><![endif]>
Ciaron (Kieron) Treacy is working as a horticulturist in the U.K. and has won several awards from the R.H.A. for design and conservation.
 Literature & Print Journalism:
Ciara Treacy, of Galway and Dublin.

Journalist at Irish Independent

August 2015 - present News Reporter, Irish Independent

April 2015 – July 2015 Newsroom Intern, Connacht Tribune Group

September 2012 – May 2015 Contributor, Lifestyle Editor and Campus & Local News Editor, Sin Newspaper, NUI Galway

2015 Journalism training, Press Association UK

2014 – 2015 Master's Degree Journalism, National University of Ireland, Galway

2012 University Scholar, National University of Ireland, Galway

2011 – 2014 Bachelor's Degree, Public and Social Policy, First Class Honours, National University of Ireland, Galway

https://www.linkedin.com/in/ciaratreacy

https://twitter.com/ciaratreacy2

https://www.facebook.com/ciara.treacy

https://www.pinterest.com/ciaratreacy/

https://www.youtube.com/user/oHmYgOdNoUsHuTuP

http://www.depop.com/en/ciaratreacy/

<![if !vml]><![endif]>
Éamonn Ó Tréasa (Óg)
A tract on Irish orthography Miscellaneous poetry in Irish 1813. St. Patrick's College (Maynooth) Ms Murphy 87.
M.87. Graiméar (an scríbhaí a chuir 'in eagar agus in ordú'), Filíocht. 1800-1813. (Beagán beag Ich ag Mícheál Óg Ó Longáin agus ag scríobhaí anaithnid.)
Tá fianaise in Harv. 16 (a scríobh Peadar Ó éichín, 1767-8, I gCorcaigh) a thabharfadh le tuiscint gur le Baile Átha hÚlla a bhain Éamonn Ó Tréasa (bhí an lámhscríbhinn sin ina sheilbh aige sa bhliain 1804, agus bhí sheilbh ag Eoin Ó Tréasa ó Bhaile Átha hÚlla, sa bhliain 1818).
Tá sé tuiscint as an véarsa filíochta a chum Mícheál Óg dó go mbíodh caidreamh éigin aige, pé beag mór é, leis an Longánach.
Óconchúir, Breandán (1982) Scríobhaithe Chorcaí 1700-1850. An Clóchomhar Tta, BAC.
Eithne Treacy, Poems submitted for Broadcast
MS 38,690/19 Austin Clarke Papers NLI
Elizabeth Willoughby Treacy (1821-1896)
Known in Young Ireland circles as 'Finola'. She was often published in The Nation, and also published work in the Belfast Vindictor.
Eugene Treacy, poet
A litany of burdens: a poem beginning "Blessed are those who work: their work is blest". Green and gold: a magazine of fiction, Published by Waterford News, Waterford. Vol. II, No. 6, p. 43, March-May, 1922
Forest carnival: a poem beginning "Like lacquer work of sky atween young leaves". Green and gold: a magazine of fiction, etc., Vol. III, No. 10, p. 63, March-May, 1923
Holly and mistletoe: a poem beginning "When holly and mistletoe shine in the firelight". Green and gold: a magazine of fiction, etc., Vol. II, No. 9, p. 290, December, 1922-February, 1923
(NLI)
<![if !vml]><![endif]>

Henry Tracy,

343 High Street, Glasgow

[see Derry]

Pseud. 'Peregrinus'. Brother of the Rev Bernard Tracy [of Derry], Mount St. Mary's, Pollockshaws, Glasgow, Scotland. Henry was a historical fiction writer and published the following in book form when he resided in Glasgow 1863, although the preface is dated 1st August 1864 Lille, France. Also published in the Dublin Saturday Magazine supplement 1865-1867.

"The adventures of Bernard O'Loughlin: A tale of the north of Ireland, illustrative of the character and condition of the people some years back…"

"The groundless accusation: or, the sufferings of Bernard O'Loughlin, a successful candidate for the priesthood"

4 July 1867 Holograph letter from Bernard Tracy, [Rome], Pollokshaws, Glasgow, to Kirby: Putting in writing faculties already requested - 1. Powers to bless beads etc. 2. Invest in the various scapulars [here listed]. 3. Faculties to start confraternities of the Sacred Heart. Request similar faculties for Rev. James McNamera, Neilston, Glasgow. 3pp

The Kirby Collection Catalogue Irish College Rome Part 4 Years 1867-1873

18 February 1868 (FJ) Publications

Impressions of a Voyage in Italy and a visit to Rome on Occasion of the late Centenary Celebrations by the Rev. Bernard Tracy. 6d post free. Dublin: T. Richardson and Son, 9 Capel street.
Honor Lilbush Wingfield Tracy (1913-1987)
Renowned travel writer, columnist and novelist who satirized Irish and English society.
http://www.traceyclann.com/files/Honor Lilbush Wingfield Tracy.htm
John. J. Treacy
Law Students' Debating Society of Ireland, King's Inns, Dublin. Women suffrage: an address delivered at the inaugural meeting of the 77th session, on. 23rd October, 1906. by John. J. Treacy.   Dublin: Sealy, Bryers & Walker, 1907.  pp. 35J.
'Fitzwilliam Jubilee Souvenir' Fitzwilliam's first fifty: half a century of Irish lawn tennis [1877-1927] by J.J. Treacy.  Dublin, Fitzwilliam Lawn Tennis Club, [1927] 54p. 
Larry Tracey, whose family came from Naas, is the author of "Seagulls Dance" which, as well as being a novel, has made its debut as a musical in Ireland, with an all-star cast. He co-founded Powerline PLC in 1979. In 1984, he was responsible for the flotation of Powerline on the London Stock Exchange. Since 2003, Larry Tracey has been the executive chairman of XP Power PLC.

http://www.seagullsdance.com/index.html

See also:

Calgary '88: Tracey's bob dream slips away

http://www.irishexaminer.com/sport/other-sports/calgary-88-traceys-bob-dream-slips-away-258880.html

John Hurley (Music & Lyrics), Larry Tracey (Writer), Pat McDonagh (Music & Lyrics) and David Hayes (Director)

<![if !vml]><![endif]>
<![if !vml]><![endif]>

Lorcán Ó Treasaigh (1927 - 2006), born in Dún Laoghaire November 1927, died in An Charraig Dhubh Dublin, aged 79 on October 22, 2006. He was one of four children of Lorcán Ó Treasaigh and Julia Kelly. He was educated locally by the Christian Brothers. He secured a post with the accounts department of Córas Iompar Éireann (CIE) and became a compere on the radio trains that in the 1950s and 1960s brought overseas visitors to Connemara and Killarney. He was a writer in Irish, producing poetry and fiction, and wrote 20 plays for Raidió Éireann. He was also a stage, radio and television actor. In 1973, he won a Club Leabhar prize of £100 from Comhdháil Náisiúnta na Gaeilge. He married Cáit Ní Shiúedán in 1955 and was survived by his wife, sons Seán and Lorcán and draughters Siobhán, Caitríona and Bríd.

1972: Seamair by Lorcán Ó Treasaigh. Baile Átha Cliath Foilseacháin Náisiúnta 

1975: Uisce báis agus beatha by Lorcán Ó Treasaigh

1983: An Doras grianlasta by Lorcán Ó Treasaigh

1997: Turas Eireann: Cuairteanna Gairide I gContaetha na hEireann by Lorcán Ó Treasaigh Hardcover, Clochomhar Tta, ISBN 0903758954 (0-903758-95-4)

Ref: Irish Times 11th November 2006

<![if !vml]><![endif]>

TG4 Comhrá le Máitín Tom Sheáinín

5.

Cáit Uí Threasaigh

- 22/10/2010

http://live.tg4.ie/main.aspx?level=Siamsaiocht&content=295183667201

Is í Cáit Uí Threasaigh as Baile Átha Cliath a bheidh ag comhrá le Máirtín Tom Sheáinín an tseachtain seo.


Insíonn Cáit do Mháirtín faoin uair ar chas sí lena fear céile Lorcán, ag dul ag an bhféile phan cheilteach sa Bhreatain Bheag.


Labhraíonn sí freisin faoin spéis mhór atá aici san Oireachtas.

Cáit Uí Threasaigh is this week's guest on Comhrá.


She talks to Máirtín about how she met her husband Lorcán while on her way to the Pan Celtic Festival in Wales.


She also talks about her huge interest in the Oireachtas.

<![if !vml]><![endif]>

Rugadh Lorcán S. Ó Treasaigh i Marino, Baile Átha Cliath i 1957. D'fhreastail sé ar Choláiste Eoin i Stigh Lorgan, ar Choláiste Phádraig, Maigh Nuad (BA sa Ghaeilge agus sa tSocheolaíocht) agus ar Choláiste na Tríonóide (Ard-Teastas san Oideachas). Áiríonn sé dhá scríbhneoir go háirithe a ndeachaigh a saothar i bhfeidhm air: Seosamh Mac Grianna agus Seán Ó Ríordáin. Chaith Lorcán tréimhse sa Bhreatain Bhig sna seachtóidí. I 1982 bhuaigh sé duais £1,000 Guinness-Comhar ar a ghearrscéal Searcscéal sceadach. Nuair a foilsíodh a chéad úrscéal Sracfhéachaint (BÁC: Coiscéim, 1986) phléigh Aisling Ní Dhonnchadha é in agallamh leis inr Comhar Nollaig 1987. Tá sé ag saothrú an phróis chruthaithigh ó shin: An Dealbhadóir sa Ghairdín (BÁC: Coiscéim, 1991), leabhar a bhuaigh duais Oireachtais i 1990, agus Bás san Oirthear (BÁC: Comhar, 1992). Bhí Michael Davitt ina eagarthóir liteartha ar leabhar eile le Lorcán: Comaitéir (BÁC: Coiscéim, 1995). Roghnaíodh Céard é English? (2002) mar théacs ollscoile ar chúrsa Nua-Ghaeilge i gColáiste Phádraig, Má Nuad agus i gColáiste Phádraig, Drom Conrach. Brúigh anseo le tuilleadh eolais a fháil faoi Céard é English? Fuair sé coimisiún ó Cois Life trí scéim Bhord na Leabhar Gaeilge chun an t-úrscéal Cnoc na Lobhar a ullmhú.

Lorcán S. Ó Treasaigh was born in Marino, Dublin in 1957. Married with three children, he lives in Dalkey. He is a teacher and writer in the Irish language, with various works of poetry and prose published. He cites Seosamh Mac Grianna and Seán Ó Ríordáin as the two chief influences on his writing. Lorcán has also been on the judging panel of the National Poetry Competition with Poetry Ireland. His collection of poetry Comaitéir was an Oireachtas prize winner. Céard é English?, commissioned by Bord na Leabhar Gaeilge, was a best-seller and was selected as a Modern Irish course text in St. Patrick's College in Drumcondra and Maynooth. He received an Arts Council Irish-language literature bursary in 2007.

Saothar Foilsithe

1986: Sracfhéachaint, Úrscéal Gairid (Coiscéim, Baile Átha Cliath) Úrscéal

1991: An Dealbhóir sa ngairdín (Coiscéim, Baile Átha Cliath) Úrscéal
1992: Bás san Oirthear (Comhar Teoranta, Baile Átha Cliath) Úrscéal
1995: Comaitéar: Cnuasach dánta (Coiscéim, Baile Átha Cliath) Filíocht
2002: Céard é English? (Cois Life, Baile Átha Cliath) Ficsean dírbheathaisnéisiúil
2007: Cnoc na Lobhar (Cois Life, Baile Átha Cliath) Ficsean
<![if !supportLineBreakNewLine]>
<![endif]>
<![if !vml]><![endif]>

<![if !vml]><![endif]>

<![if !vml]><![endif]>

Louis Tracy married Ethel Jane Morse in October 1896 in Marylebone, London

<![if !vml]><![endif]>

Louis (Patrick Joseph) Tracy, CBE (1863 - 1928) was a English journalist of Irish parents, and prolific writer of fiction. He used the pseudonyms Gordon Holmes and Robert Fraser, which were at times shared with M. P. Shiel, a collaborator from the start of the twentieth century. His father was Thomas Treacy, a Yorkshire policeman. He was born in Ireland as Patrick Joseph Treacy. He may have trained for the priesthood as he is stated to have attended the French Seminary at Douai. In 1893 he was assistant editor at the Sun and Evening News & Post of London [6th December 1893 South Wales Echo Pimlico Mystery. The Death of a Lady Journalist....London Sun office...Mr Louis Tracey, assistant editor, said the deceased was...] His first novel, The Final War, was published in 1896.

In Oct 1888 he married Emma (Amy) Elizabeth Weston at Whitby, Yorkshire North Riding. His son Louis Turgis Tracy was born in Brighton, Sussex in January 1895, and his wife Emma Elizabeth Tracey died in Westminster in May 1896, aged 30.

[23rd May 1896 South Wales Daily News - Tracey. On the 21st inst., at 201, Piccadilly, W., after a brief illness, the dearly loved wife of Louis Tracey, aged 30 years. Anglo-Indian papers please copy.] Amelia Tracy registered death in Brighton Sussex in 1898. Louis Tracy (son of Thomas Tracy) married Ethel Jane Morse the 19 October 1896 in Marylebone, London

In the 1901 Census, Louis Joseph Tracy, 38 years born Liverpool Lancashire, is a boarder at 26 Maida Hill West, Paddington, London, along with his wife Ethel Jane Tracy, 32 years born Grosmont Herefordshire [borders Monmouthshire], and son Louis Turgis Tracy, 6 years born Brighton Sussex.

He made many trips to the USA and was well received there. In the New York Times of 7 May 1910, the following biographical notice was published: "Louis Tracy was born in Liverpool, England, on March 18 1863. He was educated privately at his home in Yorkshire and subsequently at the French Seminary at Doual. Beginning his literary career as a writer on the Northern Echo at Darlington he subsequently went to Cardiff Wales and thence to Allahabad, India. He returned to England in 1893, and helped TP O'Connor start The Sun, and afterwards acquired an interest in The Evening News of London. In 1895, he paid a visit to this country [USA] and since then has travelled extensively. He is known as the author of many novels, the best known of which are "The Final War", "Rainbow Island", "The Pillar of Light" and "Waifs of Circumstances".

In the 1911 Census, Louis Tracy, 48 years, born Liverpool, Lancashire, Author (Novelist), lived at Fairlawn Whitby, Ruswarp Yorkshire-North Riding with his wife of 14 years and no children, Ethel Jane Tracy, 41 years, born Grosmont, Monmouthshire, Wales. His son Louis Turgis Tracy, 16 years, born Brighton, Sussex, was a border at Epsom College Public School.

On the 8th September 1914, Louis Turgis Tracy, son of Louis and Amy Tracy, of Whitby, Yorkshire joined 5th Bn. Yorkshire Regt. In records, he is also listed as Lewis, his service number is 4700 Seaforth Highlanders 1st/4th Bn. Rossshire Buffs. He died on the 3rd June 1916 and is buried at the Louez Military Cemetery, Duisans.

In 1914, Louis Tracy had a hand in forming the Whitby Branch of the North Riding Volunteer Reserve, and in 1915 was made sub-commander of the regiment. During the rest of the first World War, he devoted himself to propaganda in favour of the allied cause in the United States. In July 1917, his address was given as Montclair, NJ. On the 15th of April 1920, The New York Times was pleased to announce that "King George Honors Louis Tracy" with the Commander of the Order of the British Empire (CBE) for his services to the Bureau of Information of the British War Mission. In the 1920s, He also raised fund there to restore Westminster Abbey.

In 1916, Ethel Jane Tracy travelled to Hackensach New Jersey (Ellis Island Record).

In March 1920 Publishers' Weekly announced that Louis Tracy Productions, Inc. had been formed to bring all of Tracy's books to the screen. The new company, however, apparently only released one, The Silent Barrier (1920). 

In 1926 he published "The Law Of The Talon" and there is a copy which is inscribed "Dear Mr. Varley Knowing your love of first editions, I am sending you an autographed copy of my husband's latest. With all good wishes from us both. Yours sincerely Kathleen Tracy".

Louis Tracy died on 13 August 1928 at his home, Dunholme, in Sellindge, a small village outside of Ashford, Kent, at the age of 65.

Newspaper Ref:

Little is known of Louis Tracy with caricature New York Times April 27, 1907

http://select.nytimes.com/gst/abstract.html?res=FA0814FE385A15738DDDAE0A94DC405B878CF1D3&scp=78&sq=louis%20tracy&st=cse

Queries and Answers. New York Times of 7 May 1910

http://select.nytimes.com/gst/abstract.html?res=F7071FFC3E5417738DDDAE0894DD405B808DF1D3&scp=48&sq=louis%20tracy&st=cse

Interview in the New York Times with caricature. 3 December 1911.

http://select.nytimes.com/gst/abstract.html?res=F0071FF83E5D13728DDDAA0894DA415B818DF1D3&scp=7&sq=louis%20tracy&st=cse

Online Ref:

http://bearalley.blogspot.com/2010/04/louis-tracy.html

1871 Census - Plantation House, Ampleforth in Birdforth, Yorkshire

Thomas Treacy                        Head   M         33        Ireland, Police Constable

Bridget Ann Treacy                Wife    F          32        Ireland

Patrick Joseph Treacy             Son      M         8          Ireland

1881 Census - Sleegill, Hipswell, Yorkshire (North Riding), England

Thomas Tracy              Head   M         43        Ireland, Police Sergeant

Bridget Tracey (Tracy)            Wife    F          42        Ireland

Joseph Tracey (Tracy)             Son      M         18        Ireland, student

1891 Census - Yorkshire

Thomas Treacy, 57, b. 1834 Ireland, Police Sergeant N R Constable

1901 Census - St Mary & St Peter, Whitby, Ruswarp, Yorkshire (North Riding), England

Thomas Tracy, 68, b. 1833 Ireland, Retired Police Officer

Bridget Tracy, 65, Ireland, Ruswarp, Yorkshire

12 April 1907 Whitby Gazette

April 5th, at Baxtergate, aged 72 years, Bridget Anne, wife of Thomas Tracy. Interred Whitby Cemetery on Sunday, April 7th

Ellis Island:

Louis Tracy, 1896, 33 years,

Louis Tracy, London England, 1921, 58 years, married, author, Friend JW Clark Whitby York. lived NY, Friend Mr EJ Clode, 156 5 Ave NY City. 5'6", Drk complexion, brn hair, grey eyes. None. b. Liverpool England.

Louis Tracy, NY USA, 1920, 57 years, married, author, JW Clarke, Barclay's Bank, Whitby, Yorks. lived 1920 NY. To Lotus Club, New York City. 5'8", fair complexion, brwn hair, blue eyes. Slight scar under chin. b. Liverpool England.

Louis Tracy, Whitby England, 1911, 48 years,

Louis Tracy, Whitley England, 1916, 52 years, married, author, Wife: Ethel Tracy Whitby. lived 1896 1897 1902 1911 NY City, Friend Edward J Clode, 156 5 Ave NY City. 5'8", fair complexion, grey hair, blue eyes. Slight scar under chin. b. Liverpool England.
Maura Treacy
(b. 1946) of Kilkenny has written stories and article. In 1974 she won the Writers' Week in Listowel Short Story Award. She
was awarded a bursary by the Arts Council in 1983 and received a grant from the American-
Irish
Foundation in 1987.
Included in
Best Irish Short Stories
ed.
Sixpence in Her Shoe and other stories
. Dublin: Poolbeg, 1977
Scenes from a Country Wedding
(1982). A novel
A minor Incident from 'Sixpence in her shoe' in Daniel J. Casey, Linda M. Casey (1990) Stories by Contemporary Irish Women. She sets "A Minor Incident" along the South Armagh border, although, strictly speaking, Maura Treacy is not a Northerner, having grown up near Dundalk.
Michael Tracey
The critical minute: a poem of the epick kind. In two books. Inscrib'd to the Reverend Dr. S. By Michael Tracey, Gent. Dublin: printed by and for James Hoey, 1731.
http://www.traceyclann.com/files/critical minute.pdf
<![if !vml]><![endif]>

Monica Tracey b. 1931 in Lisburn, County Antrim. She was educated at the Sacred Heart of  Mary Convent, Lisburn, and Queen's University Belfast, where she read French. She has lived in France and Germany, and has taught in Enniskillen

"It's the living that kills you." The Second Blackstaff Book of Short Stories in 1991.

 'Unweaving the Thread' in 2001
Séamus Ó Treasaig (James Tracy)
An treóruigh Gaoidheilge, a poem. Poems by Seasus Dall Mac Cúarta, Donnchadh Mór Ó Geanainn and Bodach an Chota Lachtna 1766 or 1767. Royal Irish Academy (Dublin) Ms 23 A. 49 (369)
Ossianic and Romatic tales in Irish 1779. Dublin University College Library O'Lochlainn Ms 1.
<![if !vml]><![endif]>

Sean Treacy (1924-1986) was born in 1924 in Galway City, where his father had a small business and his mother was a head teacher. He completed his education at St Jarlath's College, much against his will. He joined the Irish Army Corps at the age of eighteen, becoming a pilot. [link] But after five years of flying he decided to become a publican in England. His first job was a learner-barman at the Goldhawk, Shepherd's Bush. Within a year he was managing Finch's King's Arms in the Fulham Road, Chelsea. He stayed there for eight years before taking the tenancy of the Queen's Elm, further up the Fulham Road. The Queen's Elm was patronised by many famous people in the arts in the 60's and 70's. His first book, A Smell of Broken Glass, was published in 1973, followed by Shay Scally and Manny Wagstaff, in 1976.

For generations one of London's most famous watering holes was The Queen's Elm on Fulham Road, Chelsea. The 20th century pub features in A Smell of Broken Glass, the 1973 memoir of its Galway-born landlord Sean Treacy - Laurie Lee kindly thought up the title. In Treacy's day the walls were covered with original JAK cartoons and his collection of antique pipes. When Treacy died in 1986 the pub closed.

Other Photographs:

May Treacy, Hugh Burden, ??, ??, Bill Thompson, Sean Treacy http://www.flickr.com/photos/alias-archie/490497025/

Sean Treacy  http://www.flickr.com/photos/alias-archie/3994008476/

The Sean Treacy Collection of Pipes: For Sale by Auction, Tuesday, June 28, 1983 at 2:00. Christie's South Kensington.

See also:

Valerie Grove (2014) The Life and Loves of Laurie Lee. Robson Press.

<![if !vml]><![endif]>

<![if !vml]><![endif]>
Thomas Stanley Tracey A.B. Sch. T.C.D. (1813-1889) Poet and Newspaper Editor
http://www.traceyclann.com/files/Thomas%20Stanley%20Tracey.htm
Dance:
Tracy's selection of the present favorite country dances. [professional dancing master]
Dublin. Published by B. Cooke at his Piano Forte and Music Warehouse (No.4) Sackville Street, [1794-8?]
Format: Sheet Music
http://www.itma.ie/digitallibrary/book/tracys-country-dances/
http://www.itma.ie/digitallibrary/print-collection/country-dance-collections-1790s/
Tracy's Collection of Favourite County Dances, for the present year; with proper Basses and Figures for Dancing. Dublin (published by Hime), folio.
An introduction to the study of national music by Carl Engel. Longmans, Green, Reader & Dyer, London, 1866 (MDCCCLXVI)
Entertainment:
<![if !vml]><![endif]>

Ryan Tracey of Omagh Co. Tyrone, entertainer & record holder.

A father-of-five, who grew up in Omagh and now lives in Beragh, Mr Tracey said he initially took up balloon modelling ahead of a first birthday party for one of his children. He is also a senior hurler with St Enda's GAA in Omagh.

I am Ryan Tracey AKA "Duff"

Balloon modelling has been a real passion for me for almost 3 years now. It started when I was in Circus School and I wanted to learn new skills to entertain my 5 children- Aoife, Aimee, Rebecca, Matthew and Jessica. I have learnt my craft from other Balloon Artists around the globe, through their online tutorials. I have spent over 2,000 hours training and can make over 300 different models, I continue to build on my passion, learning new models every week. I have made over 60,000 Balloon Models in the last 18 months, and I'm only getting started.

In October 2016 I accidentally auditioned for Britain's Got Talent. Turns out BGT quite liked what I do and I now have to attend the Theatre auditions with Celebrity Judges and live theatre audience!

Omagh hurler wow judges on Britain's Got Talent

http://www.irishnews.com/news/2017/05/01/news/omagh-hurler-and-co-down-choir-wow-judges-on-britain-s-got-talent-1012596/

Co. Tyrone man breaks world balloon record while blindfolded on Britain's Got Talent

http://irishpost.co.uk/northern-irish-man-breaks-balloon-record-blindfolded-britains-got-talent/

https://www.youtube.com/watch?v=osGihsiuPMM
Music:
Agnes Treacy, (1877-)  (Mrs James Harold) was born in Nenagh, Cо. Tipperary, the daughter of William Treacy of Fermanagh. She studied at the Royal Irish Academy of Music (Scholar), was a soprano singer, known chiefly as an interpreter of Oratorio. [see Agnes Treacy]
<![if !vml]><![endif]>

Anne-Marie Treacy, Lecturer in Music RWD B06, Music Department, University of Wolverhampton, Gorway Road, Walsall WS1 3BD, England. a.treacy@wlv.ac.uk

Born into a musical family in Waterford, Ireland, I experienced an eclectic range of music during my formative years having attended everything from Waterford's annual festival of Light Opera to "Spraoi", a celebration of street music and art as well as traditional sessions of Irish music in pubs throughout Ireland. Along the way I also developed a keen interest in history. Currently I am working on French and English music c.1300-c.1450 analysing compositional style in the Old Hall Manuscript, Ms. Ivrea, and the Apt manuscript. I am also exploring issues of patronage and political commentary in the early poetry (pre- Canterbury Tales) of Geoffrey Chaucer and the music and poetry of Guillaume de Machaut including Le Remede de Fortune, and Le Jugement de Roi de Behaingne. Other interests include performance aspects of Medieval English Drama and I have worked specifically on the function of music in York 45: The Assumption of the Virgin. In addition, I have produced medieval plays for The Granary Theatre, University College Cork, including Fulgens and Lucres and Adam de la Halle's Jeu de Robin et Marion. In addition, I am director of the University of Wolverhampton's Early Music Ensemble, Réaltanna, which performs a repertoire of both instrumental and vocal music from the medieval and renaissance periods. Increasingly Réaltanna are also extending their repertoire to include both traditional Irish folktunes and compositions by contemporary Irish composers such as Michael McGlynn and Shaun Davey

1995. BA in Music and English. University of Ireland: University College Cork. (2.1).

1997. MA in Medieval Music & English Literature. National University of Ireland: University College Cork. (2.1)
The pride of Ballintubber, Co. Roscommon, The Premier Aces started their careers known as The Pioneers Aces as none of the band drank alcohol and all were members of The Total Abstinence Society. The band was put together, in part, by the late Peter Shanagher, who had been the leader of the Ivy Caste Dance Band, also based in Ballintubber. However, Peter emigrated to England in 1956 before the band hit the road and handed over the reins to Stephen Treacy and Paddy Malone. The original line up was: Paddy Malone (alto sax), Andy Malone (drums), Sonny Ward (tenor sax), Stephen Treacy (accordion) Liam Treacy (saxophone) and Mickey Slyman (vocals and trombone).

Around 1960, the Treacy brothers (Stephen and Liam) decided to form their own band, The Rhythm Stars (also from Ballintubber) with three of their brothers, Aidan, Al and Sylvester. Pat Rock, showband era historian from Ballymahon, says the Rhythm Stars were unique in that there were seven brothers and one sister involved at one time or another. They were Stephen, Len, Al, Gerald, Aiden, Silvie, Liam (R.I.P.), and Millie Treacy. The full list of those who featured with the Rhythm Stars Showband from 1960 to 1974 includes the eight members of the Treacy family (mentioned earlier), Paul Lynch, Jimmy Raftery, Sean Raftery (R.I.P.), Jack Mulheir, Michael Clarke, Jimmy Diffley, P.J. Crane, John Dunne, Michael Keane, Dene Lane, Michael McDermott (R.I.P.) and Jimmy Kearney. Managers included Brendan Wallace, Billy Molloy (R.I.P.) and Stephen Treacy. In 1972, several ex-members of the Rhythm Stars formed a new version of The Premier Aces with local singer, Patsy McCaul out front. The lineup included Aidan (trumpet), Sylvie (accordion/keyboards/Guitar) and Al Treacy (drums), brothers of original Pioneer Aces, Liam (RIP) and Stephen.

In the mid-1980s, Sylvie and Aiden played with the Brendan Shine band, Al played with the T.R. Dallas band, and Lyn played with a local group in Roscommon. Michael lived in  Tubbercurry. Gerald Treacy owned a shoe shop in Swinford Mayo and Steve had was in the shoe trade in Castlerea.

(3/9/1986 Connaught Telegraph)

In 2003, memories of the the Rhythm Stars are alive and well with the release of a new CD. Copies of the CD were available from Stephen Treacy's Sports Shop, Main Street, Castlerea, Co. Roscommon.

<![if !vml]><![endif]>

Pioneer Aces 1958

<![if !vml]><![endif]>
Ciarán Tracey - Bass The Winding Stair and The Dangerfields in 2006.
Caitríona Ní Threasaigh, Musical director, Rathfarnham and Terenure Stage School.

Caitríona began her music studies with the award of scholarship to the College of Music, Chatham Row, where she studied piano, theory and musicianship for sixteen years. Her studies culminated in the award of Teaching Diploma from the R.I.A.M., a B.Ed. Degree and more recently an Honors Masters Degree in Music Education. Caitríona has worked extensively with choirs, bands and musical societies in Leinster. Shows to her credit include My Fair Lady, Oliver!, Fiddler on the Roof, Carousel, Oklahoma!, A Slice of Saturday Night, Hello Dolly! Grease, Seussical (Irish Premiere), Les Misérables, The Witches of Eastwick, High School Musical, and Annie. In 2005,Caitríona received her second consecutive AIMS Award Nomination and was honoured with the AIMS Best Musical Director Award for her work on Coolmine's Fiddler on the Roof. She was also Musical Director for the AIMS Best Overall Show Winner, Oliver! (Teachers' MS). After this, Caitríona will be MD for Joe Conlan's Summer Show You Can't Stop the Beat at the Mill Theatre Dundrum in June, Joseph (Trim, September) and Back to the Eighties (October). She is delighted to have been asked to MD this fantastic show with such a great cast and team.

<![if !vml]><![endif]>
Charles Austin Tracy (born 1837 in Tullamore, Co Offaly died 1896 Waverley, NSW, Australia) the son of Patrick Tracy & Margaret E Slevin, organist, musician and composer

3 Oct 1896 Freeman's Journel (Sydney NSW)

Death of a Catholic Musician

The Late Charles Austin Tracy.
A fine old gentleman, and an able musician, has passed away in the person of Mr. Charles Austin Tracy. Mr. Tracy died at his late residence, Waverley, on Sunday. He had suffered much, but the fervour of faith which sustained him all through life enabled him to prepare for the end in a perfect spirit of pious resignation. Some days previously he had received the Last Sacraments from the hands of his confessor, and only a few minutes before the summons came he had answered the Litany for the Dying, read at his request by one of his sons. He had no struggle, and an edifying life was fitly closed by a happy death. Mr. Tracy was born in Ireland, and he had reached his 58th year. He came of a musical family, and inherited high musical gifts. His father was a Doctor of Music, and his grandfather was also a musical professor. Mr. Tracy in turn reared a musical family in Australia. Two of his daughters are very accomplished musicians. One daughter, Mrs. George Brewer, is organist at the Sacred Heart Church, Randwick, and the other, Miss Mary Tracy, is organist at the church of St. Charles, Waverley. Mr. Tracy arrived in the colonies about 30 years ago, first settling in Victoria. He held the position of organist at St. Patrick's Cathedral, Melbourne, for 16 years, and was in the front rank of musicians in the southern capital. He came to New South Wales some nine years ago, and two positions he filled here were those of organist of the Catholic cathedral, West Maitland, for a period of three years, and organist of Goulburn Catholic cathedral for two years. He was the composer of several Benedictions and other church music. Mr. Tracy's last notable performance as an organist was at St. Mary's Cathedral during the Plenary Council of 1895. The funeral was on Monday. Mr. Joseph Tracy and Mr. Frank Tracy (sons of the deceased), Mr. George Brewer and Mr. Percy Shannon (relatives), were the chief mourners. Among others who attended were the Very Rev. P. B. Kennedy, O.S.F., Rev. Father Joyce, O.S.F., Rev. Father Gaynor, O.S.F., Rev. M. Tierney, M.S.H., Rev. Dr. Merg, M.S.H., Rev. Father Donze, M.S.M., Mr. H. B. Brewer, Mr. W. Brewer, Mr. A. C. Hewlett (Mayor of Waverley), Messrs. M. Hegerty, R. Gillis, H. A. Lyons, James Green, M. T. Deloitte, G. W. Preshaw, T. H. Barlow, W. A. Barlow, C. Barlow, J. B. Despointes, Selwyn Lisle, R. Daly, and E. Finn. The prayers at the grave were read by the Very Rev. Father Kennedy and Fathers Joyce and Gaynor. Among a large number of floral tributes sent by friends was a magnificent wreath forwarded by the members of the choir of St. Charles' Church, Waverley - a choir in which the deceased gentleman took deep interest.
Our Goulburn correspondent writes: - the announcement of the death of Mr. Charles Austin Tracy awakened kind though regretful recollections m Goulburn, where he had been organist in St. Peter and Paul's Cathedral- and Professor of Music at St. Patrick's College a few years ago. The sympathy of his friends in Goulburn goes to his family in their bereavement.

Laudate dominum de coelis, Ps. CXLVIII : sacred chorus diversified with solos and adapted with Latin and English words : composed for the opening of organ at St. Patrick's Cathedral, Melbourne, March 1880 ...by Charles A. Tracy.

Benediction service of Our Lady of Loretto : Litany, O salutaris, and Tantum ergo /​ composed by Charles Austin Tracy.

<![if !vml]><![endif]>
<![if !vml]><![endif]>

Clare Ellen Treacey, of Toronto and Dublin, Soprano

Clare Treacey is a young Irish soprano with an exciting new voice. She is currently studying for a Masters in Vocal Studies at the Royal Welsh College of Music and Drama in Cardiff.

Clare was born in Toronto, but moved to Dublin at the age of three. She was passionate about singing from a young age and took her first lessons at Waltons New School of Music. She was awarded the Young Student of the Year in 2005.

Clare studied for a Bachelor in Music Education at Trinity College Dublin and DIT Conservatory of Music and Drama, graduating in June 2011 with first-class honours and a Gold Medal. She has been awarded many scholarships, including the Lázsló Nemes Scholarship to the Kodály Society of Ireland Summer Course in July 2011.

In March 2012, Clare won the Overall Award and Bursary at Arklow Music Festival. In September 2012, she moved to Cardiff to pursue a Masters in Vocal Studies with soprano Suzanne Murphy and coach Cameron Burns at the Royal Welsh College of Music and Drama.

Clare has had much success with competitions in Ireland, winning prizes and commendations in the Soprano Solo, Thomas Moore Cup, German Government Cup, Wilson Opera Ensemble, Marchant Vocal Trio and Oliver O'Brien Choral competitions in the Electric Ireland Feis Ceoil. She has also won competitions for Irish Song, Musical Theatre, French Song and Lieder within DIT Conservatory of Music, as well as the Dramatic Aria competition in Sligo Feis Ceoil. She has also sung as part of the award-winning Trinity Singers choir.

https://www.youtube.com/user/MissTreacey/videos?flow=grid&view=1

https://www.facebook.com/misstreacey

http://www.rwcmd.ac.uk/other/rwcmd_commercial_services/hire_a_performer/profiles/clare_treacey.aspx
Des Tracy Trio & Quartet
The Tracy Family of Clones, Co. Monaghan are now in the band business, providing Ceili music all over the republic. The band was founded and is managed by 21 year old Des Tracy who plays the piano accordion. His 23 year old brother Paddy is in charge of the drums while their sister Ena, aged 20, performs on the piano and accordion. Des has given up his job as a garage mechanic. Ena is a drapers assistant and Paddy is a cinema projectionist. (1955 Irish Times)
From the mid 1950's the famous "Des Tracy Trio" from Clones were one of the most popular dance bands in this north midlands area from the mid fifties until the era of the dance hall craze faded out some years ago. The trio then were Des (center), his late sister Ena (RIP) on piano and the late Dominic Monaghan (RIP) on drums. They were all from Clones but Des Tracy was born in Arva but his family moved to Clones where Des and Ena grew up and Des lived most of his working life there while working in Northern Ireland as a company representative. Des later moved to Kingscourt where he lived and spent the remainder of his working life and was a very popular musician playing solo in the adjoining parts of the counties of Cavan, Meath and Monaghan. Des has been a lifelong friend of mine [Bailieboro News]
from when he played at the first dance that I 'took the floor' at (and walked on girls toes). We were in the FCA together since the early fifties and we were both army drivers of the old Ford V8 FCA station wagons. Des was a driver of the Monaghan Batt, station wagon and I was a driver of the East Cavan Batt. Station wagon.
In December 2013, After many requests from his friends and family, Des Tracey has finally got down and recorded his first CD of accordion music, titled "My Kind of Music."
Ref:
Feb 19, 1955 Irish Times
https://www.facebook.com/233757603330166/photos/a.617685154937407.1073741833.233757603330166/620185514687371/?type=1&theater
<![if !vml]>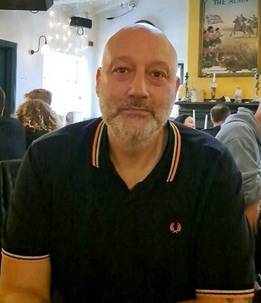 <![endif]>        <![if !vml]>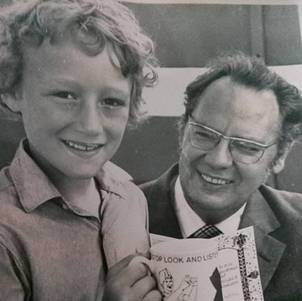 <![endif]>        <![if !vml]>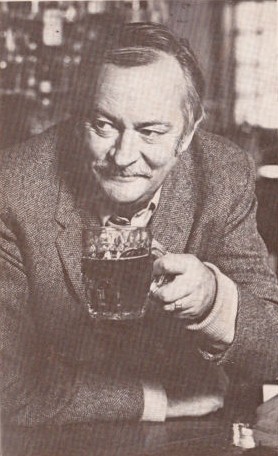 <![endif]>
<![if !vml]><![endif]>

Kinloch of Kinloch

Burns

But, ah! what Poet shall tread

Thy airy heights, thy woodland reign

Since he, the sweetest bard is dead

That ever breath'd the soothing strain

With variations

Composed and Respectfully Inscribed

to

Mrs Cox

of Ballynoe [Limerick?]

by

E. A. Tracy

Dublin

Published for the Author

Entd. at Statrs.. Hall             Price 2s British

1816

Badge se
[Possibly Euphemia A Tracy (nee Wright) of Dublin]
Ernest William Sibbald Treacy

My Grandfather was Ernest William Sibbald Treacy was married to Evelyn May Hester (Morris) 25th August 1920 Belfast, Northern Ireland. Some of his family lived in Hollywood, Northern Ireland. Ernest's Father was from Southern Ireland his name was known as Sam and his wife Elizabeth. I have heard Wicklow, Carlow he could have come from anywhere LOL. But Sam and Elizabeth eloped to Northern Ireland and married and he was a member of the Royal Ulster Constabulary.

I remember him when I was young and I am trying to find out more about his family. I have all the information on his wives and children. I am just trying to find out about his brothers and sisters and where they came from originally in Ireland. I myself was born in Ireland but later and I am living in the USA now.

Ernest was the band leader of Sibbald Treacy's Rhythm Kings in Northern Ireland and played for the BBC. He also played the piano. I would like to hear from anyone that knew him or may have any of his sheet music. I remember as a child seeing all his sheet music with his picture on the front of it and visiting him when he lived on the Antrim Road in Belfast where there was a plaque outside the front door that read Musical Director Sibbald Treacy Lives or lived here. I am not sure if it is still there or not.

Thanks, Rosemary Foffee3@Aol.com April 12th, 2008

15 Aug 1930, Radio Times vol. 28 no. 359, p. 365
The afternoon concert on Friday, August 29, will be provided by the Trocadero Sextet, directed by E.W. Sibbald Treacy, and relayed from the Trocadero Restaurant, Portrush. Besides being musical director of the sextet, Mr. Treacy is responsible for the dance band at the Northern Counties Hotel in this County Antrim seaside resort. His interest in dance music began when he visited America eight years ago and came into contact with Schneider's band in New York and Pennsylvania. Shortly after this he completed a tour through Europe with an American band, and the experience gained in this direction has been made full use of by Mr. Treacy, with the result that his sextet has proved itself the finest café orchestra in the Province. An idea of the strength of the combination can be gleaned from the fact that it contains such artists as Randolph Booth (violoncello), whose solos were at one time a feature of the Regent Cinema, Sheffield; and Jack Glover, who has earned a high reputation in the dance world.

<![if !vml]><![endif]>

         

1930'S Other Broadcasting Stations,

           

Northern Ireland.

           

6.00 Sibbald Treacy's Rhythm Kings.

           

Guardian newspaper
<![if !vml]><![endif]>

Uisneagh Treacy and Fiachra Treacy

Fiachra Treacy and Uisneagh Treacy of Bray, Co. Wicklow

Columbia Mills

Indietronica duo Columbia Mills, comprised of duo Ste Ward and Fiachra Treacy (guitars/ keys/ vocals), made an impact early in 2014 with the release of their stunning single 'Never Gonna Look At You The Same'. Now the band have delivered on this initial promise with their debut E.P. "Factory Settings" in November 2014.

https://www.facebook.com/columbiamillsinfo

YouTube

https://www.youtube.com/channel/UCNahmB7AFN3s7Qj_ulkth9Q

Empire Saints

Empire Saints are an Irish four-piece band consisting of Fiachra Treacy (vocals and guitars), Uisneagh Treacy (bass), Noel Healy (drums) and Pete Cheevers (guitars).

Empire Saints were formed in 2008 by brothers Fiachra Treacy & Uisneagh Treacy. Shortly after, long-time friend Noel Healy, drummer & co-songwriter joined the Saints along with Pete Cheevers. Empire Saints have headlined gigs in some very prestigious venues even at this early stage in their career including the Sugar Club and Whelan's in Dublin and The Hope and Anchor in London. Empire Saints were also shortlisted in Hot Press's "London Calling" competition with the top prize of playing in front of 20,000 people in Trafalgar Square at the St. Patrick's Festival. The video for "Float On", which has been selected for the 2010 Bornshorts Film Festival in Denmark in August 2010. Their debut single "Mazy Haze" was released in November 2010.  They recorded their EP "Soundtrack to the City" with Meteor award winning producer Gareth Mannix Empire Saints and released their debut album "Shattered Bones and Monotones" in February 2012.

https://www.facebook.com/empire.saints

https://www.facebook.com/pages/Empire-Saints/177773360975

https://www.facebook.com/fiachra.treacy

YouTube

https://www.youtube.com/user/EmpireSaints

EMPIRE SAINTS (BalconyTV)

https://www.youtube.com/watch?v=B_2JNNVqumY

EMPIRE SAINTS - NOTE THE MEANING (BalconyTV)

https://www.youtube.com/watch?v=K1XGqHX7rkc

Empire Saints - Mazy Haze and Still Running (Block C Live Sessions Episode 7)

https://www.youtube.com/watch?v=SCBic57bMeE

Empire Saints @ Bray Summer Festival 2013 (Fragments)

https://www.youtube.com/watch?v=99ksJFb6hcE
Frederick R. Tracey
Jul 22, 1916 (IT) The Feis Ceoil
Junior Violin Solo...highly commended...Fred R. Treacy (12) Leinster School of Music;...
Dec 11, 1920 (IT) Platform and Stage
...Dublin Amateur Orchestral Players...Mr. Fred Tracy, violin and Miss Philips at the piano...
May 11, 1922 (FJ)
The Feis Ceoil...Senior Violin...1. Fredk Treacy, 23 Kingsland Park avenue, SCR...
May 11, 1922 (IT) Feis Contests
Senior Violin...Gold medal, Mr. Frederick Tracey (no.5)
May 8, 1925 & May 16, 1925 (IT)
Eileen Cup for advanced Violin playing...Highly Commended (90 marks) - Frederick R. Treacy, 23 Kingsland Park avenue, S.C.R. Dublin...
Nov 20, 1926 (IT) Mr. F.R. Treacy's Violin Recital
There was quit a goodly-sized audience in the Molesworth Hall Dublin, last night at the recital given by Mr. Fred R Treacy, F.C.V. This young player has won high distinctions as a student during the past few years, and this was his first public recital...
Mar 28, 1927 (IT) Concert at Rathmines
...Mr. Fred Tracey played Irish airs arranged arrnged by Larchet, on the violin, and joined later in an instrumental trio with the Misses Josephine O'Neill and Una Lord...
 Nov 21, 1927 (IT) Dublin Theatres and Cinemas
...Mr. Fred Treacey will give a violin recital at the Engineers Hall, Dawson street, to-morrow evening. The programme will include the Concerto in D by Paganini and the C Minor Sonata, for pianoforte and violin by Grieg, in which Miss Dorethy Stokes will take part...
April 1928 Violin Recital
Mr. Fred R. Treacy, F.C.V., Dublin, gave a very interesting violin recital in the Town Hall, Dun Laoghaire. Among the items he played were "Sonata in C Minor" (Greig); "Concerto in D" (Paganini-Wilhelm); and "Nocturne Op. 27 No. 2" (Chopin-Wilhemji). Mr. Patrick Kirwan was the vocalist and Miss Dorothy Stokes the pianist.
2RN and the origins of Irish radio
This trio was replaced on an official basis at the end of the station's first month with the 'Station Trio', consisting of Rosalind Dowse and Frederick Treacy, violins and Viola O'Connor, cello.
May 9, 1921 (FJ) Feis Ceoil Compeditions
Cornet...2nd Herbert Tracy, do [Hibernian? Military School]
<![if !vml]><![endif]>

Professor Ian Graham Tracey, DL, Mus Doc., FRCO,  FRSCM, FGCM, FTCL, FLCM, FLJMU, FRSA.

Ian Graham Tracey was born in Liverpool on 27 May 1955 the son of William Tracey and Helene Mignon Harris. His family originally came from Fermanagh, migrating to Scotland in the 1850s before settling in Liverpool.

He attended Highfield School (1966-1973). Studied organ with Lewis Rust & Noel Rawsthorne, before going up to Trinity College of Music, London (1973-1975).

Studied in Paris with Andre Isoir and Jean Langlais under a scholarship (1976).

Studied choral techniques at Liverpool Cathedral with Ronald Woan and orchestral conducting with Vernon 'Tod' Handley at Liverpool Philharmonic.

Qualified as a teacher in St. Katharine's College, Liverpool in 1976. (PGCE).

Assistant Organist (from 1976), Organist (from 1980) and Organist & Master of the Choristers (from 1982-2008) of Liverpool Cathedral.

Chorus Master to the Royal Liverpool Philharmonic Society since 1985.

Professor, Fellow & Organist, Liverpool John Moore's University (Formerly Liverpool Polytechnic) since 1988.

Liverpool City Organist (Formerly Consultant Organist), since 1986.

Guest Music Director BBC Daily Service, since 1991.

President, Incorporated Association of Organists of Great Britain 2001-2003.

Organist Titulaire of Liverpool Cathedral, since 2008.

Tonal Director for Makin Organs & Copeman Hart, since 2011.

Deputy Lieutenant of Merseyside, since 2015.

Awards:

FTCL, 1975.

FRSA, 1988.

North West Arts Award for Classical Music, 1994.

Hon FRCO 2002.

Hon DMus, Liverpool University, 2006.

FRSCM 2008.

FGCM 2009.

Professor Ian Tracey has had a life-long association with Liverpool Cathedral and its music and, with his two illustrious predecessors, continues the tradition of an almost apostolic succession. He studied organ with Lewis Rust and then with his immediate precursor Dr. Noel Rawsthorne. Studies at Trinity College, London, culminated in Fellowship, after which, scholarship grants enabled him to continue his studies in Paris, with both Andre Isoir and Jean Langlais.

In 1980 he became the youngest Cathedral Organist in the Country, and in 2007 after 27 years service, the Dean & Chapter created the post of 'Organist Titulaire', allowing him the freedom to devote more time to playing, lecturing, recording and writing. Since his appointment in 1980, he has played most of the major venues in this country, and an increasing number in Europe; very much in demand in the U.S.A., he has made 23 extensive tours, playing in all the major Cities and in 1999 & 2003 undertook major tours of Southern Australia, recitaling, examining and teaching. The past two seasons have included concerts in New York, Seattle, San Francisco, Bermuda, Paris, Holland, Germany, Jersey & Spain; he returns again to Germany and Holland in 2015.

On the wider musical canvas, he is a frequent broadcaster with the B.B.C., and his recordings on the Cathedral Organ have met with wide acclaim from the critics, recording for E.M.I., CHANDOS and PRIORY. He regularly examines and adjudicates and, over the past 28 years, has conducted over 250 concerts with the Royal Liverpool Philharmonic Orchestra & Chorus. He holds Fellowships from 20 prestigious musical institutions both here and abroad, including the Royal College of Organists, as one of only 28 Honorary Fellows worldwide. In 2006, the University of Liverpool conferred upon him Doctor of Music, in recognition of his long and distinguished service to music in Liverpool and of his national and international reputation. In 2008, the Royal School of Church Music and in 2009, the Guild of Church Musicians, awarded him Fellowships for distinguished services to church music and his international reputation as a church musician. He was commissioned as a Deputy Lieutenant for the County of Merseyside in 2015.

His other posts include: Organist to the City of Liverpool; at St. George's Hall; Chorus Master to the Royal Liverpool Philharmonic Society; Guest Director of Music for the BBC Daily Service, Professor, Fellow and Organist at Liverpool, John Moores University, Tonal Director for Makin Organs & Copeman Hart Ltd. and past president of the Incorporated Association of Organists of Great Britain.

His compositions include a Magnificat and Nunc Dimittis (Fauxbourdons) and Responses for Men's voices. He has composed several carols and many descants and arrangements, including a version of the popular football song 'You'll never walk alone' which caught the national imagination at the moving Memorial Service for the victims of the Hillsborough Stadium disaster.

His website is to be found at www.iantracey.com and many of his concerts are also listed on www.organrecitals.com/ian 

Ref:

Maggie Humphreys, Robert Evans (1887) Dictionary of Composers for the Church in Great Britain and Ireland

Whose Who.
10/67 Inghion a Trasaigh (Miss Tracey)
'Is tuirseach so a bhiom gan codhladh san oidhche'
f. 43r, 4 stz.
26/187 Inghean a Trasaigh (Miss Tracey)
'Is tuirseach so a bhiom gan chodladh san oiche'
[sub.:] Is more a shenena [?] grin ougar Hechi [torn] / Slanthe oming [?]
f. 121v, 2 stz.
Moloney, Coletter (2000) The Irish Music Manuscripts of Edward Bunting (1773-1843). Irish Traditional Music Archive, Dublin.
<![if !vml]><![endif]>

<![if !vml]><![endif]>

"Diviners" Kevin McGing and Philip Scott from Kildare, John Treacy from Naas.
John O Trassy of Lish Caruell, piper (Liscarroll Cork?)
Received a pardon from Elizabeth I 7th August 1601.
<![if !vml]><![endif]>

John "Larry" Tracey and Kevin Bartlett

John Gerard Patrick Tracey, of Belfast, Ph.D. and musician.

FretWear

Belfast boys John Tracey and Kevin Bartlett, have been playing music almost all of their lives and have over ten years of experience as performing musicians. They boldly and proudly present their own unique take on the best of contemporary blues and acoustic music. Not only that, but with their original and truly inspired song writing, their repertoire is a treat for music lovers of all genres.

https://soundcloud.com/fretwear

https://www.facebook.com/fretwear/

https://www.youtube.com/user/FretwearBand

2015 John Tracey, sárghiotáraí as Béal Feirste fé agallamh agam. Casann sé cúpla amhrán dá chuid. (I interview Belfast guitarist John Tracey in Irish. He treats us to a few of his songs.)

https://soundcloud.com/neilobr/agallamh-johntracey

2015 he was awarded a Doctor of Philosophy (Ph.D.) in Irish & Celtic Studies from Queen's University Belfast on the native Irish Gaelic dialect of County Down in the eighteenth and nineteenth centuries. 
Martin Tracey, Piobair Uilleann/Uilleann Piper
Ballydonnellan, Spiddal, Co. Galway.
Treoir (Iris Oifigiuil Chommhaltas Ceoltoiri Eireann) Márta/Aibeáin 1969
<![if !vml]><![endif]>

Martin Treacy, of Derrygonnelly Co. Fermanagh, Accordion player

2015 All Ireland Fleadh Cheoil - Mileoideon/Melodeon (Over 18) - 3rd Martin Treacy, Botha CCE

2014 All Ireland Fleadh Cheoil - Button Accordion (Over 18) - 2nd Martin Treacy, Botha CCE

2014 Ulster Fleadh Cheoil Mileoideon/Melodeon (O18) 1st Martin Treacy, CCÉ, Botha, Fear Manach

2012 Fleadh Cheoil na hEireann Cavan Mileoideon/Melodeon (Over 18) 5th Martin Treacy, CCÉ, Botha, Fear Manach

2011 Newbridge Melodeon/Mileoideon, (15-18) 1st Martin Treacy, CCÉ, Botha, Fearmanach

2016 New boys on the block, The Tumbling Paddies with John McCann, Leigh Jones and Martin Treacy...

2014 Ceolmar are the latest young Trad group to emerge on the scene. Hailing from Fermanagh and Tyrone, Ceolmar consist of: Martin Treacy, Accordion/Melodeon; Gareth Maguire, Vocals/Bodhran; James McCaffery, Flute/Whistle; Ciaran Owens, Banjo/Mandolin and Lee Jones, Guitar. This new group play a range of traditional and contemporary tunes and songs, arranged in a traditional style.

2012 Corcaghan CCE workshops...Martin Treacy (accordion)...

Comhaltas:

Accordion player Martin Treacy from Derrygonnelly, Co. Fermanagh plays two jigs: "Kevin O'Loughlin's" and "Paddy O'Brien's". Recorded in October 2012 in Cultúrlann Uí Chanáin in Derry.

http://comhaltas.ie/music/detail/comhaltaslive_414_7_martin_treacy

YouTube:

Fermanagh Fleadh Launch Clip 4 - Traditional Irish Music from LiveTrad.com

https://www.youtube.com/watch?v=1oGjXLbVbp4
<![if !vml]><![endif]>

Michael Tracy (1892-1954) B.A., L.Mus (Rome)

He was a native of Limerick [9 Upper William St?] and was educated at St. Munchin's College, Limerick.

While a student at Maynooth, he assisted Father Bewerunge, the German Professor of Gregorian Chant and acted as organist and choirmaster in absence of Bewerunge 1914-21.

In 1916 he was ordained a priest of the diocese of Limerick. In the 1920's he was C.C., St. Michael's, Limerick. Chaplin of Convent of the Sisters of Mercy, Mount St. Vincent Female Orphanage, Limerick and was president of the Limerick Gaelic League.

In November 1924 he won a musical scholarship given by the Irish bishops in connection with the vacant Chair of Gregorian Chant at Maynooth College. The scholarship was tenable for two years at the Cecilian University of Music, Rome. In 1927 he was professor of Church Chant and Organ, Sacred Music, St. Patrick's College, Maynooth.

In 1951 he retired on pension in poor health and died 19 May 1954 and was buried in the college cemetery.

Published:

1952 The Training of the Organist and Choirmaster (Catholic Church) in Music in Ireland: A Symposium. Cork University Press, Cork.

Ref:

Corish, Patrick J. (1995) Maynooth College 1795-1995. Gill & Macmillan, Dublin.

Fleischmann, Aloys (1952). Music In Ireland. Cork University Press.
<![if !vml]><![endif]>

Michelle Treacy, singer/songwriter from Ottawa Canada, whose family came from Tipperary

Michelle, who holds both Irish and Canadian citizenship. Her Dad Michael was born and raised in Drombane, Upperchurch, Tipperary having emigrated over 30 years ago, and her proud Mum is Jeanette Doiron.

Michelle Treacy was thrust into the limelight two years ago when she performed an impromptu duet with New York pop diva Lady Gaga on stage at a concert in Montreal.

Two years ago she signed a deal with a U.S. Management company and a single she released late last year entitled We Want It All, caught the attention of Sony.

She has gone on to fulfil her lifelong ambition of becoming a professional singer songwriter, teaming up with fellow Canadians Todd Clark and Steve Kozmeniuk to produce her debut album with Sony Music Entertainment Canada.

She released her first single, Armageddon, at the end of June 2016 which climbed the charts to number 17. In December 2016 released her second single Colours. Popular music websites such as BuzzFeed & Spotify have included her as number 11 in your 17 Artists To Watch Out For In 2017.

http://www.michelletreacy.com/

https://www.facebook.com/MichelleTreacyOfficial

https://www.facebook.com/michellelouisetreacy

https://www.youtube.com/channel/UCnnltSZHY4pKS6MIBHv3TLA

https://www.youtube.com/channel/UCm93x47HhfBuQXpqjzOmUEA

Ref:

http://www.tipperarystar.ie/news/home/228855/dream-come-true-for-michelle-treacy.html

<![if !vml]><![endif]>
The family of John Treacey & Mary Anne Rice originated in Laois, Limerick and Kilkenny.
<![if !vml]><![endif]>

Miguel Rice Treacy (1903-1971), stage name Carlos Viván, known as El irlandesito (The Irish Boy), was an actor, tango singer and songwriter. His first recording is from 1927 and he worked with the orchestras of Juan Maglio, Pedro Maffia, Osvaldo Fresedo and Julio De Caro. He went to work in Brazil and the United States, where he sang tangos and jazz. He had a small warm voice, within an alto-tenor range, as was common then, plus a feature that made his voice unmistakable, his vibrato' (Todo Tango). He published the famous Argentine tangos "Cómo se piante la vida!" and "Moneda de Cobre"

As an actor, he was known for Carioca Maravilhosa (1936), Canto de amor (1940) and Consejo de tango (1932).

Born 15 April 1903, Buenos Aires, Argentina died 16 July 1971, Buenos Aires, Argentina.

1936 'Western World' from Rio de Janeiro Brazil to New York

Rice Treacy, 34, actor, speaks Spanish & English, b. B. Aires Argentine

Youtube

https://www.youtube.com/watch?v=1C-TnvH_ojk

Ref:

Edmundo Murray (2009) Una poca de gracia : Irish Music in Latin America.Irish Migration Studies in Latin America.

http://www.todotango.com/creadores/biografia/623/Carlos-Vivan/

http://www.irlandeses.org/0907_239to248.pdf

<![if !vml]><![endif]>

<![if !vml]><![endif]>

<![if !vml]><![endif]>
Oisin Treacy from Killarney
In March 2008, Kerry's Young Musician of the Year for 2008, finalist was Oisin Treacy, under-12 brass.
In November 2008, Oisin sang 'March' by GF Handel at the prestigious Permanent TSB High Achiever Awards' regional concert in Limerick. The concert and the awards celebrate the ability, energy and commitment of over 42,000 music and speech and drama students from around the country who take part in the local centre examination system of the Royal Irish Academy of Music each year.
In April 2011, 14 year old Oisin, was the Feis Ceoil talented gold medal winning trumpeter, and performed on the John Murray Show on RTE Radio One on the 14th April 2011.
http://www.rte.ie/radio1/thejohnmurrayshow/2011-04-14.html
Paddy Treacy of Galway; All-Ireland Senior Flute Champion 1951, 1952, 1964.

Set Dancing News Old news and reviews - Volume 4 - 1999

That's what life is all about

Dear Bill

I teach set dancing for the past fifteen years and my husband is Paddy Treacy, the well known flute player from Galway. He comes from Cappatagle, a few miles west of Ballinasloe. A lot of good musicians came from there. When Paddy moved to Dublin he went to the Pipers Club in Thomas Street where he met Leo Rowsome, Willie Clancy, Bobby Casey, Séan Seery, Kathleen Harrington, Sonny Brogan, John Joe Gannon, Paddy O'Brien and lots more.

He joined the Kincora Ceili Band and J J Gannon and Bobby Casey. They played all over the country and would be away every Sunday night. During this period he played in the Oireachtas flute competition representing the Pipers Club. He got first three times and in 1956 he won the Oireachtas Gold Medal receiving full marks which meant he couldn't enter any more. He won first in the first and second Fleadhs. He gave up playing with the Kincora as we had been married by then and had a young family and Paddy didn't want to be away from home.

A few years later Paddy O'Brien returned from America and started the Lough Gowna Ceili Band so Paddy was asked to join. They broadcast regularly and played in the Oireachtas band competition and won three times. About fifteen years ago he started the Sheelin Ceili Band with Seamus Meehan, Phil McMahon, F De Bruen and A Vaughan, Paddy playing the C melody sax as well as the flute. He packed up the band a year ago and just plays for set dancers in the Merchant Bar every Wednesday. He has been there for the past eleven years. You might think that was near the end of the music. No way, we have an open house with every flute player in Dublin coming to play music. Great fun, lovely friends and that's what life is all about. Of course Paddy being from Galway he has been set dancing since he was a kid and enjoys coming to my classes and ceili with me. We have a wonderful life and wonderful friends thanks to Paddy's music and being involved in set dancing. I am enclosing a photo of Paddy taken last Christmas. Hope you find this of some interest.

Yours sincerely,

Kaye Treacy, Terenure, Dublin

http://www.setdancingnews.net/news/oldnews4.lp

I am sorry to say that the great east Galway flute player, Paddy Treacy, passed away on Wednesday the 10th of September. Paddy was a member of the Aughrim Slopes Ceili Band along with Paddy Fahy, Paddy Kelly, Paddy Carthy, Paddy O'Brien, Joe Mills and George Shanley. He won the inaugural flute competition at the All Ireland Fleadh Ceoil in 1951 and again in 1954. He did not enter this competition again until 1964 and again took first place. He was awarded a gold medal for achieving 100% marks for his performance in the Oireachtas competition of 1956. After moving to Dublin in the late 1940s Paddy played with many ceili bands including the Kincora, Lough Gowna, St Patrick's and Sheelin, and made many recordings for radio and television with these bands over the years.

Paddy was a very gracious and generous man and he was an inspiration to his many pupils, including all of my own family, over the years. I am glad to say that Paddy continued playing, teaching and enjoying music right up to the very last days of his illness.

Paddy is survived by his beloved wife Kaye, son David, daughter Jean and brothers Marty, Sonny, Tom Joe and Willie.

Ar dheis Dé go raibh a anam dílis.

Le gach dea ghuí,

Paul McGrattan, Dublin 7

http://www.setdancingnews.net/news/onews51.lp

<![if !vml]><![endif]>

Dan and Sonny Treacy members of Aughrim Slopes Ceili Band

<![if !vml]><![endif]>

Names; (back l to r) Dan Tracey (banjo), Paddy Fahy, Paddy Kelly, ???

Front (l to r) ???, Jack Mulcare, Joe Mills

26th August, 2009 Westmeath Independent

Death of traditional musician: East Galway lost one of its finest traditional musicians recently with the passing at Portiuncula Hospital, Ballinasloe, of the late Mr. Michael Sonny Treacy.

Mr. Treacy who came from Fahy, Kilconnell, Ballinasloe, was a former member of the famous Aughrim Slopes Céilí Band. He was also deeply involved in farming over the years. The deceased was also an active member of the Cappatagle G.A.A. Club. There was a large and representative attendance present at the Con-Celebrated Requiem Mass which took place at Kilconnell Church. A group of traditional musicians performed at his funeral Mass. Deepest sympathy is offered to his wife, Maureen, and other relatives. He will be long mourned. May he rest in peace.
Patricia Treacy, of Dundalk Co. Louth, is one of the most versatile virtuoso volinists that Ireland has ever produced. She studied with outstanding distinction under Pauline Scott at the London Guild hall of music and drama and travelled widely to continue her studies under the great maestro's Pincas Zuckermann in Israel, Mauricio Fuks in Canada, Uto Ughi and Boris Belkin in Italy, and Igor Frolov of the Moscow conservatory of music.

The winner of many prestigious national music awards, Patricia went on to perform a wide repertoire at premier venues both nationally and internationally. She has broadcast on radio and television and performed as soloist with numerous orchestras and ensembles including the National Symphony Orchestra of Ireland, the RTE Concert Orchestra and the Irish Chamber Orchestra.

She is part of the Cross Border Orchestra of Ireland.

http://patriciatreacyviolinist.com/Home.html

Vivaldi's Storm - Patricia Treacy & The Cross Border Orchestra of Ireland, Kingfisher Hall, Galway 4 February 2012

http://www.youtube.com/watch?v=GD_eoja9NGE

<![if !vml]><![endif]>
Patrick Treacy, banjo player, of Fermanagh
2014 Fermanagh Fleadh: U12 Banjo 1st Patrick Treacy, Lisnaskea CCE
In one of the many street session at the Ulster Fleadh Cheoil 2014 in Dromore, Co. Tyrone a selection of jigs - "The Ships in Full Sail" and "Dermot Grogan's", played on three banjos by (left to right) Stephen McKee, Derry, Patrick Treacy, Co. Fermanagh and Thomas Quinn, Co. Tyrone. Accompaniment is by Erna Girr and Ryan Kelly, Co. Tyrone.
Youtube: https://www.youtube.com/watch?v=lO340s6wg3E
Peter Tracey, fiddle player, of Derry and Donegal
Peter Tracey, is a Derry City man, no the place not the football team! I knew him from his years in Scotland. A super Fiddler & a grand fellow. He came down from Derry & played at my folk club - The Black Nun - here in Ballycastle, a few years ago, & I couldn't believe how well he was playing. Being back home certainly suits him. He is a master of the complex staccato bow style.
http://thesession.org/recordings/283
http://www.donegalfiddlemusic.ie/sound-1.htm
Peter Treacy of Derry city began as an orchestral player at school and was influenced by sound recordings, especially those of Johnny Doherty, to take up the music of the neighbouring county [Donegal]. As well as being a soloist, he is a session player. He is especially influenced by the older players of the Carrick and Teelin areas. He does not a family background in music. He does not play in competitions, and is motivated by an interest in the music and in improving his own playing. His repertory largely consists of reels , many of them only associated with Donegal, but at the meeting also played jigs, strathspeys and other Scottish music, and tunes for special dances such as 'Shoe the donkey'. Features of Donegal music such as a breakneck pace, droning, double stopping, octave playing, and some higher position playing is heard in the music.
Ceol Tire (1988) An Evening Of Donegal Fiddle Playing Henrietta Street, 12 March 1988 [three young fiddle players: Paula Doohan, Ciaran Tourish, and Peter Treacy]
http://www.itma.ie/images/uploads/ct32_1.pdf
Sean Treacy's Celtic and Country Band

Sean (John Christopher) Treacy, from Tallow Co. Waterford, has been living in Cork City for the past thirty years. He has travelled extensively abroad starting in London playing with an Irish ballad group called Beggers Bush. Since then, he has played in Canary Islands, Salou, Lanzarotte, Cyprus, New York and in venues around Ireland.

He is an experienced live performer. He has very diverse music influences from Christy Moore, Beatles, Eagles, Johnny Cash, Bob Dylan, to trad Irish music and ballads. He started playing guitar at an early age and writing songs, playing the banjo, mandolin, harmonica, bass guitar, rhythm guitar and lead guitar.

<![if !vml]><![endif]>
<![if !vml]><![endif]>

Sharon Treacy-Dunne, B.A., B.Mus., H.Dip.Ed, of Louth

A native of Hackballscross, near Dundalk, County Louth, She taught at St. Louis Secondary School Dundalk for 14 years before founding the Cross Border Orchestra of Ireland (CBOI) in 1995. Her goal was to develop the orchestra as an educational, creative and artistic means of building relations between communities North and South of the border.

As part of her mission, she promotes music particularly among primary school children. She has developed an outreach programme which brings musical education to over 5,000 children in Ireland each year. Which she hopes to expand to involve up to 20,000 Irish children annually.

She was appointed to the Board of the Ulster-Scots Agency in December 2011. She has a special interest in the promotion on Ulster Scots music and culture, and has commissioned several works in the Ulster-Scots genre featuring Drum and Piping Corps with full symphony orchestra. This music has been performed in premier venues all over the world including Carnegie Hall, New York; Chicago Symphony Hall; Boston Symphony Hall; Shanghai Oriental Arts Centre; Shanghai World Expo 2012 and throughout Europe and Ireland.

Ref:

http://www.thecboi.org/about/CBOI-People.htm

http://www.ulsterscotsagency.com/about-us/board-members-and-staff/person/20/sharon-treacy-dunne/
Timothy Philip Treacy of the Curagh Kildare and Boston

Social Media Strategist at Commonwealth of Massachusetts & Director of Music

A native of the Curragh of Kildare, Ireland. He has been involved with music from a very early age and was strongly influenced by his Father and Mother's own musicality, and this exposure to music eventually resulted in his love and passion for music that he has today. Without his Dad's influence as a performing singer, he might have never 'gone the music route in life.'  Boston University distance education program.

July 2014 Director of Music at Parish of the Messiah, Boston, MA

April 2011 Pi Kappa Lambda, National Honor Music Society

Membership in Pi Kappa Lambda is an honor and by invitation only. The primary objective of the Society is the recognition and encouragement of the highest level of musical achievement and academic scholarship

September 2009 – Present Internet Marketing & Social Media Strategy Consultant, Newton, MA

November 2006 – Present Music School Owner/Teacher Tim Treacy School of Music, Greater Boston Area

https://www.facebook.com/timtreacy

LFC Boston Chairman, Tim Treacy, speaking to LFC TV an hour after NESV bought LFC.

http://www.youtube.com/watch?v=Gk0A4NB8gqQ

Nicola Joyce, Aisling Ryan, and Tim Treacy gather around a piano in Elizabeth Shannon's home to hear the story of Muriel Hagerty, whose $100,000 legacy will help these Irish students pursue their dreams. The three arrived at Boston Univesity in late February 2005. All post-graduate students in music education at the University of Limerick, they are student teaching at Boston Latin School, working with College of Fine Arts Associate Professor William G. McManus as the 2005 recipients of the Shannon Fellowship. Although the program typically accepts only two students a year, Shannon says it was "impossible" to choose among them.

<![if !vml]><![endif]>

<![if !vml]><![endif]>

Photo by Kalman Zabarsky
Tom Treacy of Mayo and Chicago Ill

Acordion player and traditional band leader

Ref:

1 September 1976 News Journal, Chicago Ill. › Page 48

Monica Dougherty, Mary Beth Sammons (2011) Irish American Heritage Center. Arcadia Publishing, Charleston.

John Bernard Ruane (2001) Parish the Thought: An Inspirational Memoir of Growing Up Catholic in the 1960's. Pocket Books, NY

Terence "Cuz" Teahan, with Josh Dunson (1980) The Road to Glountane. Chicago, Ill. http://www.scribd.com/doc/136684203/The-Road-to-Glountane

<![if !vml]><![endif]>

Tom Treacy played with Tom Treacy's Irish Orchestra, Chicago, starting in the 1950's. Photo supplied by Bill Conroy, 2/10/2010. Tom was Bill's wife's uncle.

<![if !vml]><![endif]>
<![if !vml]><![endif]>

Tony Tracey

Leighlinbridge, Co. Carlow

Tony has been involved in the music scene since the age of seventeen. Predominantly a bass player, he started off playing in local rock bands on the 'pub' circuit. After a couple of enjoyable years he then stepped up to the national level, touring Ireland, with a number of recognised bands and also involved in some high profile gigs - most noticably, the wedding reception of Ozzy Osbourne's son Louis, and Louise Lennon, and also as a member of the main band for the huge Telethon production at the Olympia Theatre. Now, with experience from playing live and session work with various artistes, Tony has decided to pen his own album.
Una Ni Threasaigh (soprano) In 1929, she was a 16-year-old first prize winner at The Dublin and Columcille Feiseanna for Gaelic singing. She made her radio debut on the Dublin station 2RN on the 24th of April 1929, singing Bean Dubh an Ghleanna (ar gceol feinigi), An Coisire (Hardebeck), Cait Ní Dhuibhir, Spalipin Fanach (Larchet).
Sunday Independent, 21st April 1929 [picture]
Aug 13, 1929 (IT) The Civic Guard Aeridheacht
...Singing (Female)...2 (silver medal) Una Tracey, Mountjoy square, Dublin...[father Joseph Tracey?]
Billy Treacy Guitarist & Singer

Billy Treacy grew up over a pub in Dublin's City Centre with his bedroom situated directly over the stage of the Singing Lounge…

http://www.youtube.com/user/billywhizztransit

July 2017 Billy Treacy & The Scope : Moving This Way

October 2014. Promo Video for the single "Temple Bar" from the album "Head Above Water".

http://www.youtube.com/watch?v=PsqzEtprcpk

In August 2013 the father-of-three, has released a new single, "Woe!", about the reality of living through Ireland's recession. After the crash Billy Treacy (42) witnessed employment dry up as bills continued to arrive at the door. He said he could feel his self-esteem slip away every day. The "white van man" was overcome with emotion and channelled his angst into his new single "Woe!"

YouTube: http://www.youtube.com/watch?v=_OwL3bUseWE

<![if !vml]><![endif]>
Radio:
<![if !vml]><![endif]>

Emma Tracey of Cavan, Editor TalkAround audio Magazine

Emma is the latest editor of the TalkAround audio Magazine. Originally from Ballyjamesduff in Co. Cavan, this is where she has based the TalkAround recording studio and office. She graduated in November 2003, with an Honours Degree in Communications from Dublin City University. Emma has much experience working on local radio stations as well as partaking in audio productions in college. Emma's final year thesis saw her produce a 35 minute audio documentary, tracking the 50 year history of a local Cavan musical society. She has also been a regular contributor to the RTE Radio 1 Programme, AudioScope, dealing with matters for and about people with Vision Impairments.
<![if !vml]><![endif]>

<![if !vml]><![endif]>

Dave Treacy of Limerick and Dublin

Club DJ & RTE Radio Presenter

His style and love for dance music has developed over the past 14 years by mixing a combination of House, Electro, HipHop and RnB. Blending multiple genres and creating his own edits and mash-ups, allows Dave to bring a unique sound to all of his performances. To date, Dave has played at events in London, Ibiza, Ayia Napa, as well as some of the top clubs in Ireland. Currently he holds a Friday night residency at Lost Society, Dublin.

In 2013 Dave released his first production 'WolfPack', on Beatport, with US record label 'ShureFire Records' in collaberation with US DJ/Producers 'Kameo' & 'DJ A-Rock'. With more productions underway, Dave is set to develop a strong sound in the electronic dance music industry in 2014.

Dave produces and presents a weekly Saturday night radio show on Irelands national dance music station 'RTE Pulse'.

#WeLoveBeats is a new music show, covering multiple genres like Deep House, Trap, EDM and more upfront sounds from the world of dance music. With weekly international guests comprising of world renowned DJs, producers and artists, the show is dynamic and engaging for the audience, which reaches from Australia to South Africa, and USA to Europe.

September 2011 – Present. Resident DJ Lost Society

March 2010 – Present. Producer & Presenter of 'We Love Beats' Radio Show on RTE Pulse www.rte.ie/pulse. Resident DJ AKA / BaseBar

2003 – 2009 (6 years) Thursday & Friday night Resident DJ

https://soundcloud.com/djdavetreacy

https://twitter.com/DJDaveTreacy

https://www.facebook.com/DJDaveTreacy

http://www.youtube.com/user/WatchDJDaveTreacy
<![if !vml]><![endif]>

<![if !vml]><![endif]>

Neil Treacy of Limerick and Dublin, sports journalist

Sports journalist at Today FM.

As a fourth year Journalism and New Media student at the University of Limerick (UL), Neil Treacy, was the winner of the 2011 Brendan McKenna memorial award. His article was entitled 'North Western Connection', and examined Sligo Rovers. Neil's prize includes Media access, with an SWAI member, to an international match in 2012, along with a €250 gift voucher towards computer equipment. During his time in UL Neil has held the sports editor position for both the 'Moyross Voice' and the 'City Voice' newspapers and has also spent six months working with the Limerick Leader newspaper. Nominated for Sports Writer of the Year at 2012 Smedia Awards.

https://twitter.com/neil_treacy

http://adrugcalledsport.blogspot.ie/

https://www.facebook.com/neil.treacy

YouTube:

How the Scrum Works with Neil Treacy –

Episode 1 https://www.youtube.com/watch?v=53Hf64XwYqk

Episode 2 https://www.youtube.com/watch?v=tovqv3v7cOI

Episode 3 https://www.youtube.com/watch?v=ldfDVXjtV1w

Irish Times 2012

"Neil Treacy, 22

"For as long as I can remember, I've been the sports guy. It was all I ever did when I was young. I played it, watched it on TV, listened to it on the radio, and read about it in books and the paper. My playing career was tragically cut short though, through my lack of skills and basic coordination. Journalism became the next stop.

"When I graduate this year, becoming a sports guy, whether it is in print or broadcast, is all I want to do. But more than that, I'd like to have the chance to do it in Ireland. I'm not holding my breath though. I'm continuing to apply to as many places as I can, but if nothing comes of it by the summer, I may have to go back to the drawing board.

"But whether my future lies at home or abroad, I know for certain that I want to be a sports guy."

University of Limerick

2008-2012 Bachelor of Arts (B.A.), Journalism and New Media
| | |
| --- | --- |
| <![if !vml]><![endif]> | Pat Treacy, Talk Sport, KCLR Carlow/Kilkenny |
<![if !vml]><![endif]>

Róisín Treacy, of Kilkenny and Dublin, Broadcast journalist

Former news journalist with UTV Radio, KCLR96fm - Carlow and Kilkenny's local radio station, and Classic Hits 4fm. Worked as news cover and broadcast assistant with TV3 Ireland. Worked as a freelance news reporter with Metro Herald Dublin. News editor with DCUfm - Ireland's best student radio station for two years.

BA in Journalism from Dublin City University (DCU)

Newstalk 106-108, November 2014 – Present

UTV Radio, April 2014 – November 2014

Think Media, January 2014 – July 2014

TV3 Television Ireland, July 2013 – February 2014

Classic Hits 4FM, May 2013 – January 2014

Metro Herald, August 2013 – December 2013

KCLR96FM, January 2012 – September 2013

DCUfm, October 2011 – April 2013

The College View DCU, September 2010 – April 2013

Ref:

https://www.linkedin.com/pub/r%C3%B3is%C3%ADn-treacy/50/50b/800

https://twitter.com/roisintreacy

https://www.facebook.com/roisin.treacy

http://www.iphoneogram.com/u/44940141

https://www.pinterest.com/roisintreacy/

https://soundcloud.com/r-is-n-treacy

https://instagram.com/roisintreacy/

https://orderinthischaos.wordpress.com/
Stage and Film:
<![if !vml]><![endif]>

<![if !vml]><![endif]>

Billy Ruge, Bert Tracy, Rae Godfrey & Oliver Hardy in Hungry Hearts (1916)

Bert (Francis Hubert) Tracey (1878-), actor and director, of Manchester England whose family came from Galway

Bert Tracey/Tracy was a film actor from 1913 to 1948. He also directed the film, "Boots! Boots!" in 1934 which marked the film debut of George Formby as an adult.

He was educated at St. Bede's College; at a mere 5'2", his first career was as a jockey. After stage and musical comedy experience, in 1912 he travelled to New York and began appearing in American films for Kalem, and ended up working for Lubin in Jacksonville, Florida. There he became good friends with Oliver Hardy; both of them moved in 1916 to the Vim Co., where tracy not only acted, but also wrote scenarios and served as assistant director. After Vim folded, Tracy remained in the Jacksonville area for a time, turning up in little independent comedies. In 1917, he stated he was an actor with the Myers Theby Comedy Co. With Glen Lambert, he wrote and directed for Klutho's Sunbeam Comedies.

In 1923, Fred Swanton, already a familiar figure on the Santa Cruz film scene in California, succeeded in bringing two studios to the Boardwalk. Tracy Productions, headed by comic actor Bert Tracy, was described by Preston Sawyer in an "Evening News" article as "an unassuming, yet energetic and progressive, newly-formed moving picture producing company" (August 25, 1923). Located in the Casino building, Tracy Productions employed a crew of Hollywood-experienced technicians and players to create a series of comedies which were released under the brand name "Lightening Comedies."

Later he returned England and leaving show business, he remained in touch with Oliver Hardy. He met up with Laurel & Hardy during their 1932 tour of Britain. A 1933 still shows Laurel and Hardy with studio head Blakely and comedian Bert Tracey who had gone to America with Chaplin and Laurel with the Fred Karno Company, and worked in American silent comedy before returning to Manchester in 1927. Twenty years later when he was out of work, "The Boys" took him on as a dresser for their 1952 music hall tour.

Ref:

http://explore.bfi.org.uk/4ce2b9f4ad5ea

http://www.imdb.com/name/nm0870493/

http://www.lordheath.com/index.php?p=1_1045_Hungry-Hearts

http://www.lordheath.com/index.php?p=1_297_Love-And-Duty

Chaplin's "Limelight" and the Music Hall Tradition  edited by Frank Scheide, Hooman Mehran, Dan Kamin (2006)
Bláthnaid Uí Threasaigh, actress [see Television]
"Glenroe" (1992) Mary Denise, grand-daughter of Dinny Byrne
Introducing Ireland: A Serious Visitor's Guide with Biographies of Over 700 Leaders By George Eaton. Mercier Press, 1992
Bríd Ní Threasaigh, actress
Why the Irish Dance That Way (2006) .... Mother
"Ros na Rún" (1996) TV series .... Sgt. Úna Ní Riain (various episodes)
<![if !vml]><![endif]>

1933

<![if !vml]><![endif]>

1935

<![if !vml]><![endif]>

Phyllis Dixey

<![if !vml]><![endif]>

1934

<![if !vml]><![endif]>

1935

<![if !vml]><![endif]>

Jack Tracy & Phyllis Dixey

John James (Jack) Tracey (1897 or 1903–1978), burlesque comedian and musician.

Sources on the internet states that he was the son of John Tracey, a Co. Wicklow lighthouse keeper and that after the death of his mother was raised in a convent before being sent, at the age of 5, to America.

In a report dated March 12, 1946 in the 'Cincinnati Enquirer' states that he was a Greenwich Village night club comic and trombonist with Ben Bernie's Orchestra. It would appear that he also had a stage career as a dancer, and has been credited with being a human model for the Mickey Mouse, Snow White and the Seven Dwarfs and Popeye films.

Around 1931, he began performing as a duet with Lita Vinette as 'Tracy and Vinette' along the east coast of the USA, describing themselves as a duo who provide considerable laughter with their songs, dances and humour. In 1933, the act began playing in England using the tagline 'The sap and the swell dame'. In October, the following review appeared in Variety:

"Sep 18 Palladium London To create atmosphere, the regular Palladium gals, were darkened up for the occasion, with another white act, Tracy and Vinette, also American, likewise assuming a dark tint...Tracy and Vinette, who laid ant egg some, weeks ago at Leicester Square on their English debut, have Improved beyond recognition. Team came in when laughs were needed badly and cleaned up. They now seem to be a safe standard act here...Tracy and Vinette were the outstanders. Business was surprisingly bad, with audience in unreceptive mood."

In 1935, they were employed by Concordia Films to make a film in Yugoslavia in which

Vinette, aged 24, playing an old witch aged 68. The title was stated as 'Pepino,' but may have been released in 1937 as 'The Robber Symphony', which was shot at Shepperton Studios.

In September 1935, the act was playing in Sidney Australia, and was described as 'the funniest duo In years' and 'Just one long loud laugh'. Also playing on the same bill was Phyllis Dixey.

4 September 1935 The West Australian

Impressed By Loyalty In Britain. American Dancer's Varied Interests.

Although Miss S. [or L] Vinette, who passed through Fremantle by the Baradine yesterday, has spent only two years in England she has quite fallen in love with both the country and the people. 'I was amazed,' she said, 'at the expressions of loyalty and the obviously sincere love of the people for the royal family. To me — an American — it seemed like something out of a fairy tale. Somehow one cannot imagine such a feeling prevailing in America.' Accompanied by her sister, 'who acts as a chaperone,' she explained, her partner, Mr. J. Tracy, and other theatricals. Miss Vinette is bound for Melbourne under contract to the Tivoli Theatre. Speaking of her work, Miss Vinette regretted that the public did not appreciate the type of work she preferred, such as ballet and the better class of music, on the vaudeville stage. 'But I have to give them what they want,' she added philosophically, 'so I sing modern 'scat' songs and act as a foil to Mr. Tracy, who Is a comedian. 'Scat' songs, she explained in answer to an inquiry, are those sung in the style of Cab Calloway, the dance band conductor — loud, rather harsh and ac companied by strange antics. Work for the Films. Born in New York, Miss Vinette stated that she had been on the stage for the past 13 years. 'I do everything except tap dancing and I refused to learn it — it does not appeal to me at all.' For the past two years she has been touring England and is looking forward to seeing Australia. A considerable amount of film work stands to her credit, both in America, where she did dance sequences for various films, and England, where, before sailing, she had completed a new film called 'Pepino' for the Shepparton Studios. 'It is the first of Its type, being rather fantastical, the music depicting the actions of the players,' she explained. It was interesting to learn from Miss Vinette that her partner was the original of Micky Mouse. 'Years ago,' she said, 'before experiments were made with animated cartoons, the Paramount Studios were seeking a comedian from whom they could glean an idea of the possibilities of various antics for which Micky Mouse is now famous. Mr. Tracy was selected and carried out numerous tests. He filled the same role when 'Pop-Eye the Sailor Man' was first thought of.' A Quiet Life. Apart from her work, Miss Vinette prefers a quiet life. For exercise she goes riding regularly three times a week and also plays golf. 'I have never developed a passion for swimming,' she added, but was assured that this would come after a summer in Australia. Keenly interested in seeing everything there was to see, Miss Vinette and her sister were hurrying off the boat to spend the few hours before sailing in Perth. 'I cannot understand people who take no interest in the various ports of call,' she remarked. 'I am sure we are going to love Australia and were pleasantly surprised this morning to receive telegrams of welcome from the management in Melbourne — it seemed such a friendly action.'

In June 1936, it was reported that Jack Tracey and partner, Lita Vinette, have parted company after their Tivoli tour, and Tracey now working Brit vaudeville with a new girl. Jack said he had come to Australia for a change.

Jack and Phyllis Dixey began touring in a dual variety act and on 8 December 1938 they were married at Raynes Park register office, Merton. The couple, who had no children, lived at 10 Fairbourn Road, Brixton, and at Wentworth Court, Surbiton, before moving in the early 1940s to Strand Lodge, Epsom. Jack was a shade over five foot, and some commentators have speculated on how he developed his relationship with Phyllis and also his wandering ways.

In October 1939, Tracey and Dixey were doing "The Sap and the Swell Dame" routine billing it as 'first appearance in this country'. They then conceived a new routine and this time it was a fan dance and in November of 1939 at the Tivoli Theatre in Hull Phyllis performed her new routine. The report in the 'Cincinnati Enquirer' states that it Jack's idea that Phyllis would make an ideal subject for an experiment in British reaction to the sort of thing he had seen Gypsy Rose Lee do back in the USA Jack 'Snuffy' Tracy was her husband, agent, and sometimes accompanist double act which featured gags, songs, music and a statuesque showgirl whose embonpoint he would become stuck in. Jack played trombone, but not quite so well. He was, however, adept at making rude noises with it, which proved surprisingly popular over the years.

Their great years were the war years. From July 1942 Dixey appeared at London's Whitehall Theatre in a series of popular revues, beginning with All's Fair (July 1942). In the following April, Tracy and Dixey leased the theatre to produce and star in Step out with Phyllis and Goodnight, Ladies! (March and December 1943), followed by Peek-a-Boo! and Peek-a-Boo Again! (May 1944 and July 1945). Billed as 'England's popular pin-up girl', Dixey also directed the Peek-a-Boo! revues,

After the war they faced the challenge of rival troupes, some offering increasingly explicit shows, and the decline of the appeal of variety theatre. In 1949 she took her act to Scandinavia, repeating the tours until 1954 though with declining levels of success and financial return. Indeed, on the final tour the performers' return to England was possible only with a loan from the British consul in Oslo. In June 1954 she was fined £5 by Scunthorpe magistrates for public indecency. In February 1957 she and Tracy were charged with failing to pay their performers during an earlier show. In 1959, they declared themselves bankrupt.

In November 1960 Phyllis moved, without her husband, to live at The Retreat, the home of her maternal uncle at 45 Downs Wood, Tattenham Corner, Epsom. Four months later she was diagnosed with breast cancer and, in the final months of her life, converted to Roman Catholicism. Phyllis Dixey died at The Retreat, Tattenham Corner, on 2 June 1964

Jack found work as a golf course steward, remarried in 1966 and lived in Surbiton until his death on 11 October 1978.

British Pathé:

'Meet Phyllis Dixey' 1944 http://www.britishpathe.com/video/meet-phyllis-dixey

Films:

The Robber Symphony (1937) ...Jack Tracy (The Bassoon Player)...Vinette (Fortune Teller)...

The One and Only Phyllis Dixey (1978) Lesley-Anne Down as Phyllis and Chris Murney as Jack. https://www.youtube.com/watch?v=pcf99J2LrCw

Ref:

Charles Nevin (2010) Jack: Stories of Britain's Favourite Name. Random House.

http://www.epsomandewellhistoryexplorer.org.uk/Dixey.html
<![if !vml]><![endif]>

<![if !vml]><![endif]>

February 14, 1939 Denison Press (Denison, Tex.)

<![if !vml]><![endif]>




Lee (William Lee) Tracy (1898-1968) actor, whose family came from Omagh Co. Tyrone.

Rangy, red-headed and straightforward to the bone while possessing distinctively adenoidal vocal tones, this actor with a voracious appetite for high living was a fine cinematic representation of the racy and race-paced style of pre-Code Hollywood. Lee Tracy patented with peerless skill the lightning rod timing and machine gun delivery so identified with that period and would have continued on handsomely in films had severe typecasting, a hair-trigger temper and a notoriously reckless off-camera life not gotten the best of him.

William Lee Tracy was born on Thursday, April 14, 1898, in Atlanta, Georgia, to William Lindsay Tracy and Rachel Griffith Tracy. His father was general superintendent of motive power for railways including the Lehigh Valley Railroad and his mother was a former schoolteacher. He studied engineering at Union College 1918, but his interest in dramatics led to him joining a theatrical company upon graduation. World War I interrupted his budding dramatic career, he graduated from Western Military Academy and served in World War I as a second lieutenant. Upon his discharge from the Army he abandoned the stage for a job as a U.S. Treasury Agent. But the lure of the theatre proved too strong and after only two years, Tracy bid goodbye to the Treasury and split his time between vaudeville and touring stock companies.

He made his Broadway stage debut in The Showoff in 1924, and in 1926 he hit stardom in George Abbott's production of Broadway, as a song-and-dance man, receiving the New York Drama Critics Award. In 1928, he played his most famous stage role, that of fast-talking newspaperman Hildy Johnson in Charles MacArthur and Ben Hecht's mammoth hit, The Front Page. (Unfortunately, when the film version was made in 1931, Tracy was overlooked in favor of Pat O'Brien.) Fox Studios signed him in 1929, and Tracy made his starring debut with Mae Clarke in Big Time. Directed by Kenneth Hawks, brother of Howard, the film was a take on the "A Star is Born" formula with Tracy as a self-centered vaudevillian comic, and Clarke as an upcoming singer-dancer.

He followed this with the gangster drama Born Reckless (1930), in which he played the first of his Walter Winchell-based, staccato-talking characters. In Liliom (1930) he was "the Buzzard," the scheming friend to Charles Farrell's titular carnival barker, and in the Tiffany Studios comedy She Got What She Wanted (1930), as Eddie, the unreliable vaudeville hoofer boyfriend of star Betty Compson.

Tracy then impulsively abandoned Hollywood to return to Broadway, appearing in Oh, Promise Me in 1930, and Louder Please in 1931. But Hollywood still wanted him, and when he returned in 1932, it was in the employ of Warner Bros. Once again he played a fast-talking newspaperman in his WB debut, The Strange Love of Molly Louvain, co-starring with Ann Dvorak. He followed it was another newspaperman role in William Wellman's Love is a Racket, and again as a reporter in Michael Curtiz's gothic horror opus, Doctor X. He rounded out 1932 for Warner's as the cynical scandal-seeking columnist in Blessed Event.

Tracy then did a little freelancing, playing a freshman Congressman out to rid Washington of corruption in Washington Merry-Go-Round (1932) for Columbia, a seedy barker who transforms sideshow dancer Lupe Velez into a Broadway sensation in the ribald The Half Naked Truth, for RKO (1932), and Private Jones for Universal in 1933.

By this time Tracy had earned a reputation as an excellent actor, albeit one with a hair-trigger temper and a pronounced carousing and heavy drinking habit. Nevertheless, MGM signed him to a long-term contract with a substantial pay raise in 1933. He scored critical and profitable turns in such films as Clear All Wires! (1933), The Nuisance (1933), Turn Back the Clock (1933), Advice to the Lovelorn (1933), the MGM star-studded ensemble classic Dinner at Eight (1933), and the Jean Harlow vehicle Bombshell (1933). With each picture as popular or more so than the last, it seemed as if the sky was the limit for Tracy's talent.

However, Tracy had forged a solid reputation with his heavy drinking and unrestrained nightlife, which led to increased absences from the set. It all came to a head in 1933 with an incident that derailed Tracy's career. During the filming of MGM's Viva Villa in Mexico City, Tracy was arrested for allegedly urinating on a group of Mexican soldiers and getting into fisticuffs with the arresting officers. Tracy claimed the he was urinating into a steel grate, and several members of the film crew stated that the incident didn't unfold as the Mexican authorities claimed. Nevertheless, MGM felt compelled to issue an apology to the Mexican government. They also cancelled his five-year contract, citing the morals clause. As Tracy was a heavy drinker offstage, the studio had weight on their side. With no other studio bidding for his exclusive services, Tracy turned to freelancing, but as the years went on, the quality of his films declined. 

On the 20 July 1938 at Yuma Arizona, Lee Tracy married Mrs. Helen Thomas Wyse, an attractive San Francisco divorcee, , whom he met when she called to sell him an insurance policy on his yacht. They gave their ages as 40 years and 26 years respectively. They intend to spend a honeymoon of nine months hi England. In London, he was to appear in the play "Idiot's Delight".

When the U.S. got involved in World War II, he went back into the army, where he did intelligence work for two years.

With his last postwar film at the time being High Tide, Tracy's looks had hardened dramatically and he looked at TV being a possible medium for his talents. Throughout the '50s and early '60s, he appeared on a number of shows, including "Kraft Television Theatre", "Wagon Train" and "Ben Casey". He also took on series leads, such as The Amazing Mr. Malone, Martin Kane, Private Eye, and New York Confidential. And there was always the stage.

Tracy's last hurrah, both on Broadway and in film, was Gore Vidal's blistering political drama The Best Man. Recreating his 1961 Tony-nominated role of the crusty, terminally ill U.S. president, he received his only Oscar nod for this standout part. He reprised the role in film in 1964, and was nominated for an Oscar as Best Supporting Actor. The rest of his working years went by with less distinction. In the summer of 1968 he was diagnosed with liver cancer and succumbed to the illness on October 18 of that year in a Santa Monica hospital and was survived by his wife of 30 years, Helen Thomas Wyse.

Ref:

James Robert Parish, William T. Leonard (1976) Hollywood Players: The Thirties

http://obscurehollywood.net/lee-tracy.html

New Movie magazine August 1933
Peadar Ó Treasaigh, actor
Team Sleep/Foireann Codladh (2008) .... Fr Lewis
"Ros na Rún" .... An tAthair Ó Céide / ... (2 episodes, 2008)
- Episode dated 4 March 2008 (2008) TV episode .... An tAthair Ó Céide
- Episode dated 5 February 2008 (2008) TV episode .... Sagart
Kings (2007/I) .... Micil Flaherty – Irelands official entry into Best Foreign Film Oscar
Cré na Cille (2007) .... Máirtín Crosach
... aka Graveyard Clay (International: English title)
"Aifric" .... Josie (1 episode, 2007)
- Clann Ár gClainne (2007) TV episode .... Josie
Cré na Cille, 2006 part of Máirtín Crosach
Fáilte go hÉireann (2005) .... Customs officer
... aka Welcome to Ireland (International: English title)
An te nach bhfuil laidir (2002) .... Peadar
An Leabhar (2000) .... Seán Mac Lara
Spencer Tracy (1900-1967)

<![if !vml]><![endif]>

Frank Trasy m. Mary Donely 26 Jan 1826 Wit: Thos Donelly & Andrew Trasy. Tynagh Parish Galway

1. Francis Tracy & Mary Donelly

1.1 Patrick Tracy b. 12 Mar 1827 Sp. Francis & Catherine Tracy

Pat Tressy m. Ann Watson 9 Feb 1860 wit: Mick Kelly & Ann R??? Woodford RC

Patrick/Pat Treacy/Tressy & Anne Watson/Watsn

1.1.1 Michael Tressy b. 22 Nov 1861 bapt 23 Nov 1861 Sp. Robert Watson & Sabina Watson, Tynagh

1.1.2 Mary Tressy bapt. 16 Apr 1864 Sp. Thomas Keating & Margaret Keating, Tynagh. Mary b. 14 April 1864 Portumna (LDS)

1.1.3 John Tressy bapt. 24 June 1867 Sp. Lawrence & Heanoria Cunningham, Tynagh. John b. 14 August 1867 Portumna (LDS)

1.1.4 Anne Treacyb. 1 September 1872 Portumna No 1, Ga (LDS)

1.1.5 Pat Treacy [female] b. 15 Oct 1874 Portumna Number One, Portumna, Galway (LDS)

1.1.6 Bridget Treacy b. 17 Nov 1877 Brackery [Tynagh], Galway, Ireland (LDS)

1.2 John Tracy b. 15 Jun 1828 Sp. Patrick & Mary Donelly

John D. Tracy died 30 Jan 1901. John Tracy married Letita (Letesha or Letthie) Harvey (1827-1 Aug 1865 buried in St. Barnahas) and had the following children:

1.2.1 Mary Tracy b.c. 1855 Wisconsin became as Sister M. Perpetua, Order of St. Francis, Buffalo, New York

1.2.2 Catherine Tracy b.c. 1857 Wisconsin became Sister Mary Bonaventure, Order of St. Dominic, Sinsinawa, Wisconsin

1.2.3 Jane Tracy b.c. 1558 Wisconsin, who may have died before 1870

1.2.4 Frank J. Tracy was born September 1861 in Mazomanie, Dane county, Wisconsin m. Mary Barron 1891. Died June 14, 1928 [see biography]

1.2.4.1 Helen Tracy was born South Dakota or Illinois 1892/3.

1.2.4.2 Cathlene Tracy was born South Dakota 1901.

He then married Mary Guhin 29th May 1866 St. Bamabas, Mazomanie, Dane county, Wisconsin. Mary was born in Ireland 15 Jan 1848 in Ballyferriter, Co. Kerry. Mary was the daughter of Timothy Guhin. Mary died 9 Feb 1918 in Freeport, Stephenson, Illinois, at 70 years of age. They had the following children:

1.2.5 John Edward Tracy was born in Freeport, Stephenson, Illinois Jan 1873 (d.1928). He married Caroline (Carrie) Brown ca 1894. Caroline was born in Freeport, Stephenson, Illinois Oct 1874 (d. 1942). Caroline was the daughter of Edward Silas Brown and Abigail Stebbins. John Edward Tracy and Caroline Brown had the following children:

1.2.5.1 Carroll Tracy was born in Illinois Jun 1896.

1.2.5.2 Spencer Bonaventure Tracy was born 5 Apr 1900, Milwaukee, Wisconsin. Died 10 June 1967 Beverly Hills, Los Angeles Co., CA

1.2.6 Jennie Tracy was born in Illinois Aug 1876 m. Patrick Feely. d. 16 Aug 1955 Renton, King, Washington

1.2.7 Agnes Tracy was born in Illinois ca 1878.

1.2.8 William Andrew Tracy was born Freeport Illinois 22 Oct 1877 m. Frances Heitzman 1897. Died 1929 Freeport, Stephenson, Ill.

1.2.8.1 Agnes Tracy born in Illinois September 1897

1.2.8.2 Joseph Tracy born in Illinois June 1899

1.2.9 Andrew B. Tracy was born in Illinois Sep 1882. Andrew died 1955 at 72 years of age.

1.3 Catherine Tracy b. 3 Oct 1830 Sp. Patrick Molloy & Catherine Keating

1.4 Thomas Tracy b. 14 June 1832 Sp. Wm Keaghry & Mary Flanagan

1.5 Andrew Tracy b. 17 Jun 1833 Sp. John & Margaret Molloy

Andrew Tracy, 23 [35?], b. Ireland, of Fitchburg, Mass (s. of Francis & Mary Tracy) m. Mary Gallagher, 29, b. Ireland (d. of John & Jane Gallagher) Oct 1871/6? Vermont, United States

Andrew Tracy Age: 69y6m10d b.c. 1835 Ireland (s. of Francis Tracy & Mary Donnelly b. Ireland) d. 31 Dec 1904 7 Burnap St., Fitchburg, Massachusetts. bur. St Bernard Cemetary 3 Jan 1905. widower. Informant: Miss Jennie Tracy (b. 1873 Vermont registered Fitchburg, Massachusetts. Father mechanic)

1.5.1 Jennie b. 1873 Vermont registered Fitchburg, Massachusetts. Sister M Bernardine Tracey d. 22 Aug 1907 Fitchburg, Massachusetts, 34y, b. 1873 Windsor, Vermont. (d. of Andrew Tracey & Mary Gallagher)

1.5.2 John Francis Tracy b. 17 Apr 1881 Fitchburg, Worcester, Massachusetts (m. Mary Grace King 1910 Springfield, Massachusetts)

1.6 Jane Tracy b. 7 Jan 1835 Sp. Thomas & Marianne Donohue

LDS records:

John Tracy born about 1836 Ballynahow, Dunquin, Kerry.

Married Mary Guhin (bapt 13th August 1840 Ballynahow, Dunquin, Kerry - died 7th December 1917)

Her father was Timothy (Thady) Guhin (b. 1807 Ballynahow, Dunquin, Kerry - died 12/3/1891 Manitowac WI). He married Mary Cavanagh (bapt 2/1/1809 Ballynahow, Dunquin, Kerry - died 23/4/1879 Manitowac WI) 2nd March 1832 at Dunquin Kerry.

Ref:

Chang, David A. Y. O. (2000) Spencer Tracy's Boyhood Truth, Fiction, and Hollywood Dreams. The Wisconsin Magazine of History, Vol. 84, No. 1 (Autumn, 2000), pp. 30-35

Curtis, James (2011)

Spencer Tracy. Random House,

Gildea Cannon, Thomas "Tracy, Spencer (1900-1967)" in Glazier Michael ed. (1999) The Encylopedia of the Irish in America. University of Notre Dame.

Gildea Cannon, Thomas (1997) Spencer Tracy – Actor. Irish Genealogical Quarterly 6/2: 3-8.

West, Sedin Forthcoming biography of Spencer Tracy to be published by Alfred A. Knopf, New York, 1999.

Wolf, Frank E. (2006)

St. Barnabas sesquicentennial book, 1856-2006.

Mazomanie Historical Society.
Thomas F. Tracey/Tracy (b. circa.1875 County Cork, Ireland - d. Aug 27, 1961 New York, NY, USA)

The Doughgirls [Original, Play, Comedy]

Performer: Thomas F. Tracey [Admiral Owens]

Dec 30, 1942 - Jul 29, 1944

Abe Lincoln in Illinois [Original, Play, Drama]

Performer: Thomas F. Tracey [Sturveson]

Oct 15, 1938 - Dec 1939

Schoolhouse on the Lot [Original, Play, Comedy]

Performer: Thomas F. Tracey [Mr. Zarbel]

Mar 22, 1938 - May 1938

Damaged Goods [Revival, Play, Drama]

Performer: Thomas F. Tracey [M. Loches]

May 17, 1937 - May 1937

Sweet Mystery of Life [Original, Play, Comedy]

Performer: Thomas F. Tracey [Doctor Bell]

Oct 11, 1935 - Oct 1935

Kill That Story [Original, Play, Comedy]

Performer: Thomas F. Tracey [J. Goodington Cartwright]

Aug 29, 1934 - Dec 1934

We, The People [Original, Play]

Performer: Thomas F. Tracey [Elbert Purdy]

Jan 21, 1933 - Mar 1933

The Passionate Pilgrim [Original, Play]

Performer: Thomas F. Tracey [Sir Thomas Lucy]

Oct 19, 1932 - Oct 1932

Merry-Go-Round [Original, Play]

Performer: Thomas F. Tracey [Dr. Koenig]

Apr 22, 1932 - Jun 1932

The Gang's All Here [Original, Musical, Comedy, Revue]

Performer: Thomas F. Tracy [Dr. T. Slocum Swink]

Feb 18, 1931 - Mar 9, 1931

Honor Be Damned! [Original, Play]

Performer: Thomas F. Tracey [Phil McGoveny]

Jan 26, 1927 - Mar 1927

Old Bill, M. P. [Original, Play, Comedy, Play with music]

Performer: Thomas F. Tracy [Clerk of Court]

Nov 10, 1926 - Nov 27, 1926

Cyrano de Bergerac [Revival, Play, Comedy]

Performer: Thomas F. Tracey [A Marquis]

Feb 18, 1926 - May 1926

Hamlet [Revival, Play, Tragedy]

Performer: Thomas F. Tracey [Priest];
Performer: Thomas F. Tracey [Rosencrantz]

Oct 10, 1925 - Dec 1925

Othello [Revival, Play, Drama, Tragedy]

Performer: Thomas F. Tracey [Duke of Venice]

Jan 10, 1925 - Feb 1925

Cyrano de Bergerac [Revival, Play, Comedy, Poem]

Performer: Thomas F. Tracey [A Marquis]

Nov 1, 1923 - Jun 1924

Mister Malatesta [Original, Play, Comedy, Drama]

Performer: Thomas F. Tracy [Mike O'Reilly]

Feb 26, 1923 - May 1923

The Ever Green Lady [Original, Play, Comedy]

Performer: Thomas F. Tracey [Officer Connelly]

Oct 11, 1922 - Oct 1922

Ben Hur [Revival, Play, Drama]

Performer: Thomas F. Tracey

Sep 21, 1903 - Dec 1903
Brian Treacy, set, stage and production manager & Lighting Design. Also has written one theatre piece and a piece on the Citizen Army for the ninetieth anniversary of the 1916 rising.
Caitriona Ni Threasaigh, Wardrobe and musical director, Isolation (2005); "The Late Late Show" (wardrobe supervisor, various episodes, 2004)
Dara Treacy, set construction. Currently working as a rigger and crew boss for an English Staging Company.
Ronan Tracey, set construction.
Sean Treacy, actor.
Tara Treacy, casting associate
Darragh Treacy, of Avoca Co. Wicklow & Dublin, TV set designer and painter

Television Production Designer RTE, New Year's Countdown (2004), "The Late Late Show" (unknown episodes, 2004-), "The Sunday Game" (2005-) 2008 IDI TV/Film/Theatre Production/Set Design: Winner for The Late Late Toy Show 2007, Eurosong 2008

Paintings: see below
<![if !supportLineBreakNewLine]>
<![endif]>

<![if !vml]><![endif]>
Television:
Bláthnaid Treacy, of Bray, Co. Wicklow, former actress and presenter at TG4 & RTÉ.

The youngest of six, Bláthnaid Treacy was born in May 1988. At the time RTE were casting for the role of Biddy and Miley's baby (screen) daughter. Her mum brought her in for an audition and that was that. Bláthnaid, or Bláth, continued in the part of 'Denise' for the next thirteen years but was happy to step out of the limelight when the show ended in 2001. In 2006 she went on to study Archaeology and Modern Irish in U.C.D. However, on completing her degree she decided to pursue a career in television once again, this time seeking a role behind the camera. She spent a year studying TV and Film Production and with only days left in here course, she came across a job advertisement for the new face of 'Ó Tholg go Tolg' on TG4. The pioneering travel show returns in 2013 in which two intrepid Irishwomen, Bláthnaid Treacy and camerawoman Laura O'Connell, couch-surf their way across Europe. She is also a presenter on RTÉ's Two Tube.

https://twitter.com/BlathnaidT

http://blathnaidt.wordpress.com/

"On The Cusp" Short Documentary by Blathnaid Treacy. Behind the scenes of a shoot from the 'UnScene' Series:

http://www.youtube.com/watch?v=QeX4HbEXbMM

Ó Tholg go Tolg | TG4 | Couch Surfing

https://www.facebook.com/blath.treacy

http://www.youtube.com/watch?v=TnloxarSsWU

http://www.youtube.com/watch?v=zVg3EKDXKDE

http://www.facebook.com/pages/%C3%93-Tholg-go-Tolg/186381604736771

Two Tube

https://www.facebook.com/TwoTubeTV?ref=hl

<![if !vml]><![endif]>
| | |
| --- | --- |
| <![if !vml]><![endif]> | Justin Treacy, of Emo County Laois, news and sports presenter at RTÉ. |
Film makers:
18 January 2008: A Short film 'Hysteria' produced in Derry at The Nerve Centre with young people from Off the Streets Initiative has been shortlisted for a prestigious First Light Movies Award in the Best Horror category. Jim Curran the Nerve Centre project manager says: "We are absolutely thrilled and delighted at receiving this nomination and I would like to congratulate everyone involved in the production from the Nerve Centre Vincent O'Callaghan, Gerry Tracey and Martin Quigley and to the Off the Streets Initiative leader Alison McDaid and of course to all the young people involved in the production of the film. Four people involved will travel over to the award ceremony in March which will prove to be a trip of a lifetime and our fingers are crossed for a win".
<![if !vml]><![endif]>

Kevin Treacy, of Belfast, Director of Photography

Kevin Thomas Treacy hails from Belfast. He studied cinematography at the Los Angeles Film School. Since graduating in 2010 he has worked extensively in the camera and electrical departments on TV and film productions including 'Game of Thrones'. In 2012 he was cinematographer for feature film 'Made In Belfast' and has since photographed dozens of commercials, music videos and short films in the US, UK and Ireland. He is a director at the The Imagination Bureau, founded in Belfast in 2013, a group of film makers who create high end commercial films, branded content and music videos.

Director

2015 Starz (pilot episode)

Cinematographer

2016 South

2016 Unquiet Graves (Documentary)

2016 Fractured City (Short)

2015 The Death of a Projectionist (Short)

2015 Prison Door (Short)

2015 Coco (Short)

2015 Ballymurphy (Short)

2014 Land Is God (Short) 27-year-old director of photography, Kevin Treacy

2014 Fishbowl City

2014 Feet For Wings - Cathedral Street

2013 Made in Belfast

Assistant Camera:

2016 The Way Back (Short)

2015 Introducing Brian (Short)

2014 Who Do You Think You Are? (TV Series documentary) - Brendan O'Carroll

2014 Boogaloo and Graham

2010/11 Morning (camera intern)

2005-2008 American University of Paris, Greater Los Angeles, USA

Ref:

http://www.theimaginationbureau.com/

https://www.facebook.com/theimaginationb

https://www.linkedin.com/company/the-imagination-bureau
<![if !vml]><![endif]>

Nicholas Sebastian Tracey, of Belfast, Artist Film-Maker & Animator.

2015 - 2016                           Director Trainee/Set Designer for short film 'Delicate Things', Digital Media Choices

Oct 2015 – Jan 2016             Director Trainee/Set Designer, Cinemagic, Belfast

2013 - present                       Co-Founder / Creative Director, Crystal Ghost Productions, Belfast

2013 - present                       Freelance Media Practitioner, Animacrazed, Belfast

2013 – 2014           Commendation - Master of Arts (MA) Field Of Study Film and Visual Studies, Queen's University Belfast

2010-2013             1st Class Honours (BA Hons: Interactive Media Arts), University of Ulster, Coleraine.

http://animacrazed.com/index.html

http://www.crystalghostproductions.com/

https://www.facebook.com/nicholas.s.tracey

http://www.youtube.com/user/nicholassebastian91

https://www.linkedin.com/in/nicholas-tracey-a84a0387/
Ruth Treacy

BA Film & Vid.

Company Director & Producer, Tailored Films


<![if !vml]><![endif]>

Ruth Treacy graduated from the National Film School in 2004 (at IADT, Dún Laoghaire) with first class honours. Ruth was asked back by Dún Laoghaire to lecture on sound.  She has a postgraduate diploma in New Business Development from DIT, and is also a graduate of the prestigious EAVE European Producers Network 2013. She has extensive and varied experience when it comes to filmmaking and producing. She has worked with Julianne Forde together as a successful production team since 2000. Many of the films they have produced, directed and worked on have achieved critical acclaim on the festival circuit at an international level (including a Cannes winner, a European Short film award winner and a screening in the Museum of Modern Art, New York). As well as working in a freelance capacity as a sound recordist for numerous projects; including the first series of Dan and Becs for RTE.  Alongside the Digital Film School, in 2006 they started a successful production company, Tailored Films, which specialises in web-movies, corporate promotional films, short films and ads. In 2010 Ruth produced the award winning RTE cross media series 'Zombie Bashers', which was the winner of the highly publicised Storyland competition. For TV, Ruth developed and directed the 36 episode children's TV series 'Tim's Tactical Tips' for RTÉ, as well as the children's TV series 'Life Lessons'. Ruth was a producer on the feature film 'Stitches' in 2012, which was funded by the Irish Film Board and MPI Dark Sky, and directed by Conor McMahon. In 2013 she graduated the EAVE Producers Network. She was series producer for Spooky Stakeout (20 episodes, 2015–2016). In July 2016 producers Julianne Forde and Ruth Treacy for Tailored Films received €600,000 funding for the second feature from Let Us Prey director Brian O'Malley, The Lodgers, which is scripted by David Turpin, is a ghost story of orphaned twins Rachel and Edward who share their crumbling stately home with unseen sinister forces.

6 Mar 2017 Tailored Films' Ruth Treacy talks 'The Lodgers', shooting in Co. Wexford and getting from Script to Screen

http://www.iftn.ie/news/?act1=record&only=1&aid=73&rid=4290347&tpl=archnews&force=1

http://tailoredfilms.ie/about/

https://www.linkedin.com/in/ruth-treacy-98ab321

http://www.imdb.com/name/nm2556884/

https://www.facebook.com/ruth.treacy.9
<![if !vml]><![endif]>

Tony Tracy, Course Director, Huston School of Film & Digital Media, NUI Galway

http://www.nuigalway.ie/our-research/people/humanities/tonytracy/

http://www.nuigalway.ie/mooreinstitute/site/view/992/

Before coming to NUI Galway, I was involved with film and film education in a variety of roles and contexts. After graduating as a secondary-school teacher I spent several years teaching at international schools in Japan, Paris and New York and began including film in my curricula. In New York I also worked on a number of independent films and then for Miramax Films (International) before returning to Ireland to work in a number of capacities in film production and film culture. I was senior education officer at the Irish Film Institute from 1996-2000 and central to the development of a pioneering film education programme for second-level students that included the introduction of film in the Leaving Certificate English curriculum. I spent several years developing and delivering teacher training programmes for the IFI and Department of Education and have continued to offer workshops and write study materials for use with school students. Alongside my academic research and teaching I remain passionately involved with the development of film culture in the public sphere as a director of the Fresh Film Festival (www.freshfilmfestival.net), through frequent guest lectures, school visits and public interviews, and as a regular radio broadcaster.
Illustration and Graphic Arts:
<![if !vml]><![endif]>

Carolyn Treacy of Cork, London, Berlin and New York

Cork born Carolyn Treacy graduated from the Crawford College of Art and Design with a BA in Fine Art and in 2008 completed a post graduate diploma in character animation from central Saint Martin's College in London. She has also worked on various animation and illustration projects, including "Transcriptions", a collaboration between the National Gallery of London and Central St. Martins.  Carolyn has also exhibited in many group exhibitions both home and abroad including "State of the Art" group show in the Gulbenkian Gallery, Royal College of Art, London.  Most recently she was involved in "Living Art" at IMOCA, Dublin and "This Space" at the Little Green St. Gallery.  She has also exhibited in New York, a result of an illustration residency in the School of visual Arts, New York. In November 2012 at Cronin's Pub, Crosshaven, Co. Cork, she had an exhibition, entitled "Window Boxes", a collection of stories and observations from bustling urban environments.

http://www.blogger.com/profile/15335345999733304154

YouTube:

http://www.youtube.com/user/carolyntreacy/videos

http://www.youtube.com/watch?v=erA6V4YFbpE

<![if !vml]><![endif]>
<![if !vml]><![endif]>

<![if !vml]><![endif]>

Walter Valentine Tracy (1914-1995), typographer, whose family came from Ireland.

He was born on St Valentine's Day, 14 February 1914 in Islington, London, the son of Walter Tracy (1882-1938), a seaman in the Royal Navy. His mother, Anne Nunn (1883-1984), worked as a leather machinist before her marriage in 1909. Walter was the elder of two children: his sister, Rose Ann Tracy was born in 1917. In his own words, ''We were of the London working class, poor but respectable - an important word in those days.''

Walter Tracy started his professional life as a compositor, and ended as a type designer of distinction; in 1973 he was made a Royal Designer for Industry. His speciality was typefaces designed for newspapers.

At the age of 12 he entered the printing department of the Central School of Arts & Crafts, who arranged an apprenticeship for him in the great printing firm of William Clowes, to date from his 14th birthday. In the school, he was made to spend hours drawing the letter-forms of Caslon (one of the most popular book faces), not by tracing but by copying them detail by detail. To a 14 year-old schoolboy nothing could have been more boring, and he developed a deep hatred of the face which lasted for years.

He left Clowes as a fully fledged compositor in 1935 and then had varied experience in printing and advertising until, in 1946, he was offered a part-time job by James Shand, "the man who had most influence in my life". Shand was by profession a printer; he was also a writer, an able designer who could not draw a line, and a man of cultivation and taste. Tracy wrote of him: "His influence on me was strong. My mind expanded (and not before time: after all, I was in my thirties), and I began to take a serious interest in the history and aesthetics of printing, to acquire books on the subject, and to form opinions - and even to learn when to change them."

Shand had before 1939 started a typographical periodical for the Linotype Company of Great Britain, called Linotype Matrix. He now asked Tracy to edit and design it, which he did with great credit for some 10 years. In 1947 Tracy was appointed as manager of typeface development: while there his technical knowledge and experience made him time and again a better designer than the professional "artists". One of his most notable achievements was Jubilee, a face required to replace the famous Times Roman, whose matrices (the moulds from which type is cast) were found continually to need renewal, their side-walls being unusually thin and vulnerable. Jubilee was introduced in 1953, and used by a fair number of newspapers - but not by the Times.

Tracy worked for the Times later. In 1965 he was asked by Francis Mathew, the manager of the Times, to leave Linotype and join the newspaper's staff as its designer, full-time. Tracy, after also being interviewed by Stanley Morison, the father-figure of Times typography, accepted the invitation, but at the last moment Mathew died suddenly of a heart attack; his successor, George Pope, thought that the new appointment was not a good idea and that it would be better for Tracy to work for the Times while still at Linotype; which Tracy did. A redesigned Times appeared in 1966, but it did not last long, as the newspaper soon changed hands and, in Tracy's own modest words, "new people changed the style and content of the pages - for the better, I think".

Tracy also designed a new face, Telegraph Modern, in 1969, for the Daily Telegraph, who wanted a face for their exclusive use; and he then designed Times Europa, which was introduced into the Times on 9 October 1972 to replace Morison's Times Roman, a week after the 40th anniversary of that typeface's first appearance. Tracy's position as leading typeface designer for newspapers was now plain for all to see. The Sunday Times began using the new face a year or so later.

Tracy also designed two important faces for classified advertisements, Adsans and Maximus. In addition he was involved in making Arabic faces for Linotype composition, which he could do by learning the alphabet and the numerous ligatures that are a feature of Arabic typesetting - without having to learn the language.

Walter Tracy, slight in build, with an alert and humorous face, had an incisive mind and was deeply kind and honest, always ready to help those who asked for his advice. He dispensed that, too, in two excellent and modest books written in his retirement, Letters of Credit: a view of type design (1986) and The Typographic Scene (1988).

"For my own part," he wrote in an introduction to the former, "I take the view that typography, like most other sorts of designing, is essentially a means to an end; and the end is not the self-satisfaction of the designer but the contribution he or she makes to the effectiveness of whatever is presented to the public."

Walter Valentine Tracy, typographer: born 14 February 1914; RDI 1973; married 1942 Frances Campbell; died 28 April 1995

Fonts: Jubilee (1954), Adsans (1959), Maximus® (1967), Telegraph Modern (1969 for "The Daily Telegraph" newspaper), Times Europa® (1972), Doric™ (1973), Telegraph Newface Bold (with Shelley Winter, 1979), Qadi® (1979), Kufics (1980), Oasis (1985), Sharif (1989), Malik (1988), Medina (1989).

Publications: "Letters of Credit, a View of Type Design", London 1986; "The Typographic Scene", London 1988.

Ref:

http://www.independent.co.uk/news/people/obituary-walter-tracy-1617836.html

http://janus.lib.cam.ac.uk/db/node.xsp?id=CV%2FPers%2FTracy%2C%20Walter%20Valentine%20%281914-1995%29%20typographer

His father, Walter Tracy was born in 1883 Holloway Middlesex London. Walter Tracy married Annie Nunn 1909 Shoreditch, London, England.

1901 Census - Royal Navy at Sea and in ports abroad

Walter Tracey, 18, B. 1883 Holloway Middlesex London, Ordy Smn

1901 Census - Oakley Road, Islington, London, Middlesex, England

Catherine Parrett         Head   F          53        London

Susan L Tracy             Niece   F          21        London

1901 Census - Aldershot (Hants), Surrey, England

Reginald Tracey, 18, B. 1883 London, Driver Field Depot Royal Engineers

1901 Census - Cassiobury Road, Walthamstow, Essex, England

James Tracy     Head   M         56        N K, London, Gas & H W Engineer

Dora Tracy      Daughter         F          16        Shoreditch, London

David Tracy    Son      M         14        Shoreditch, London

Sarah Tracy     Sister   F          49        N K, London, Artificial Florist

1901 Census - Wimbourne Street, Shoreditch, London, Middlesex, England

Robert F Tracy            Head   M         54        St James, London, Metal Turner

Harriet Tracy   Wife    F          56        City, London

James R Tracy             Son      M         30        Shoreditch, London, General Labourer

Walter H Tracy           Son      M         23        Shoreditch, London, Carpenter

Catherine E Tracy       Daughter         F          22        Shoreditch, London, Post Card Sorter

Rose A Tracy Daughter         F          20        Shoreditch, London, Widdows Cap Milliner

Ellen G Tracy Daughter         F          16        Shoreditch, London, Nurse Domestic

1891 Census - Arthur Road, Edmonton, All Saints, Middlesex

Walter Tracey Head   M         35        London, England, Gas Meter Tester

Catherine Parrett         Sister   F          43        London, England

Susan L Tracey           Daughter         F          11        London, England

John Tracey     Son      M         10        London, England

Walter Tracey Son      M         8          London, England

Reginald Tracey          Son      M         6          London, England

1891 Census - Arthur Road, Edmonton, All Saints, Middlesex

James Tracey   Head   M         46        London, England, widower, Mechanical Tool Maker

James Tracey   Son      M         19        London, England

Walter Tracey Son      M         17        London, England

Mary Tracey    Daughter         F          13        London, England

William Tracey            Son      M         11        London, England

Evan Tracey    Son      M         9          London, England

Dora Tracey    Daughter         F          6          London, England

David Tracey Son      M         4          London, England

1891 Census - Wimbourne Street, Shoreditch, London,Middlesex, England

Robert Tracey             Head   M         44        London, England, Metal Turner

Harriet Tracey             Wife    F          46        London, England

Harriett Tracey            Daughter         F          22        London, England

James Tracey   Son      M         20        London, England

Margaret Tracey          Daughter         F          18        London, England

William Tracey            Son      M         15        London, England

Robert Tracey             Son      M         17        London, England

Walter Tracey Son      M         14        London, England

1881 Census -             Islington, London, Middlesex, England

Walter Tracey Head   M         25        Clerkenwell, Middlesex, England, Gas Engineer (Fitter)

Susan L Tracey           Wife    F          26        Egham, Surrey, England

Susan L Tracey           Daughter         F          15 M    Finsbury Park, England

John Tracey     Son      M         2          Upper Holloway, England

1881 Census - Shoreditch, London,Middlesex, England

James Tracey   Head   M         36        St James West, Middlesex, England, Engineer Button Tool Maker

Mary Ann Tracey        Wife    F          34        Shoreditch, Middlesex, England

James William Tracey             Son      M         9          Clerkenwell, Middlesex, England

Walter Saml Tracey     Son      M         7          Clerkenwell, Middlesex, England

Mary Ann ? [Catherine] Tracey          Daughter         F          5          Shoreditch, Middlesex, England

Eliza Tracey    Daughter         F          3          Croydon, Surrey, England

William Tracey            Son      M         1          Shoreditch, Middlesex, England

1881 Census - Forston St, Shoreditch, London,Middlesex, England

Robert Tracy   Head   M         36        St James, Middlesex, England, Glaziers Diamond Maker (Gold Sm)

Harriett Tracy Wife    F          36        London, Middlesex, England

Harriett Tracy Daughter         F          12        Shoreditch, Middlesex, England

James Tracy     Son      M         10        Islington, Middlesex, England

Margaret Tracy            Daughter         F          9          Shoreditch, Middlesex, England

William Tracy Son      M         5          Shoreditch, Middlesex, England

Walter Tracy   Son      M         3          Shoreditch, Middlesex, England

Catherine Tracy           Daughter         F          2          Shoreditch, Middlesex, England

Rose A Tracy Daughter         F          2 M      Shoreditch, Middlesex, England

James Tracy married Mary Ann Pamplin 1870 Holborn, London, England

Walter Tracy married Susan Louisa White 1879 Islington, London, England

1871 Census - St Leonard Shoreditch, London, Middlesex, England

Katherine Tracey         Head   F          45        Ireland, Ireland

Katherine Tracey         Daughter         F          23        Marylebone, Middlesex

Sarah Ann Tracey       Daughter         F          19        Marylebone, Middlesex

Eliza Tracey    Daughter         F          18        Shoreditch, Middlesex

Walter Tracey Son      M         15        Clerkenwell, Middlesex

1871 Census - Clerkenwell, London, Middlesex, England

James Tracy     Head   M         26        W London, London, Machinist

Mary Tracy      Wife    F          24        N London, London

1871 Census - Shoreditch, London, Middlesex, England

Robert Tracy   Head   M         24        Marylebone, Middlesex, Brass Turner

Harriett Tracy Wife    F          26        London, Middlesex

Harriett Tracy Daughter         F          2          Shoreditch, Middlesex

James R Tracy             Son      M         0          Shoreditch, Middlesex

Robert Tracey married Harriet Margaret Fage 25 Dec 1867 Saint Giles Cripplegate, London, England

Harriet Margaret Tracy (born Fage) was born in 1844, to Nathaniel James Fage and Fage (born Harriet). Nathaniel was born in 1819, in of Holborn, London, UK.was born circa 1824, in of Holborn, London, UK. She had one sister: Harriet Victoria Margaret Fage. Harriet married Robert Tracy in 1867, at age 23. Robert was born circa 1847.

1861 Census - 11 Providence Street, London

Catherine Tracey, 26, b. Ireland

James Tracey, 16, Male, b. London, Engineer Apprentice

Robert Tracey, 14, Male b. London, errand boy

Catherine Tracey, 13, Female b. London

Sarah Tracey, 9, Female b. London

Eliza Tracey, 8, Female b. London

Walter Tracey, 5, Maleb. London

1851 Census - London

Robt Tracy (27, Male)

Catherine Tracy (26, Female)

James Tracy (6, Male)

Robt Tracy (4, Male)

Catherine Tracy (3, Female)

Mary An Roundy (39, Female)

William Mcsmith (56, Male)

Mary A Mcsmith (59, Female)

Mary E Mcsmith (23, Female)

Sarah Griffin (58, Female)

Robert Francis Tracy married Catherine Ellicott 1844 Marylebone, London, England

1841 Census - Tottenham Hall Brook Place Middlesex, England [institution]

Robert Tracey b. 1826

1841 Census - St Martin In The Fields, Middlesex, England [institution]

Kitty Ellicott b. abt 1826 Ireland
Painting:
| | | |
| --- | --- | --- |
| Aoife Treacy of Waterford | <![if !vml]><![endif]> | <![if !vml]><![endif]> |
<![if !vml]><![endif]>

Caitríona Ní Threasaigh -

Contemporary Artist

Reveal
Revel
Be relieved

The weight
lifted

The threads
unravelled

Revealing
what
lies beneath.

June 2008: <![if !vml]><![endif]>

Artist Caitríona Ní Threasaigh tells of her sponsored drive from Ireland to Mongolia with Co Mayo knit scarves

Residences:
2008   Ballycastle, Co. Mayo.
2007   Asral Centre, Ondershil, Mongolia.
      Aras Eanna Arts Centre, Inis Oirr, Co. Galway.
2006   Ballycastle, Co. Mayo.
2005   Asral Centre, Ulanbaatar, Mongolia.

 http://www.caitriona.ie/index.htm

Exhibitions
2010       Solo exhibition 'Mind Mates' at the Lovinspoon Cafe and Gallery, North     Frederick Street, Dublin

2008     Solo Show at Uptown Bar, Manhattan, New York.
            Group Exhibition, Adare Gallery, Adare, Co. Limerick.
            Group Exhibition, Blue Loft Gallery, Ranelagh, Dublin.
2007     Perspectives Ballina Arts Centre, Co. Mayo.
            Group Exhibition, Ulanbaatar, Mongolia.
            Claremorris Open, Claremorris, Co.Mayo.
            Inside Out, Blue Loft Gallery, Ranelagh, Dublin.
            Participant in 'Hotel Ballymun' project by Seamus Nolan.
2006     EV+A, Limerick. Curator, Katerina Gregos.
2005     Made In Mongolia, Solo Show, Cultivate Centre, Temple Bar, Dublin.
            Room, Per Cent for Art Commission, Cork St, Dublin City Council/NCAD.
            Art in Arcadia, Sculpture Trail, Co. Kildare.
2004     Claremorris Open, Emerging Artist Award winner Curator David Thorpe
            Square, 'Juice', Dublin.
            NCAD Degree Show. Special mention Aidan Dunne Irish Times 13th June
2003     Green, Project Arts Centre, Temple Bar.
            Warm Up, Civic Offices, Dublin.
            Numerous works in private collections in Ireland, USA and Spain.

Performance Work:
2007       Personality Cafe, Dublin Fringe Festival, Filmbase, Temple Bar
2006       Personality Cafe, Dublin Fringe Festival. Cake Café, Camden St., Dublin.
                Give a Thing, Get it Back, Dublin Fringe Festival. Streets of Temple Bar.
2003       No A La Guerra, Colegio de las Belles Artes, Valencia, Spain.
                Mart, The Viking Centre, Temple Bar.
Erin M. Treacy

Erin M. Treacy, who received her Master's in Fine Arts in painting from the UMass Dartmouth in 2007, was awarded in 2009 a Fulbright U.S. Student scholarship to Ireland in Painting and Printmaking, the United States Department of State and the J. William Fulbright Foreign Scholarship Board announced recently.

Erin Treacy, who lived in New York, travelled to the west coast of Ireland to complete her studio-based research project in painting. In recent years she has exhibited both nationally and internationally in group and solo exhibitions. She has taught studio and art history classes at the college level, as well as participated in numerous international artist symposiums. "It is with great pride I accept my Fullbright scholarship to continue my endeavour in the art world," she said, adding that her endeavour will culminate with a solo exhibition in May.
<![if !supportLineBreakNewLine]>
<![endif]>

2017

Artists-in-residence share their craft at two Long Island City hotels

2012

Courthouse Gallery, Ennistymon, IE, Erin Treacy, Margaret Dolan, & Mairead O'Niell

2010

Burrenbeo, Kinvara, IE, Through the Burren, Steps towards Abstraction

Cill Rialaig, Ballinskelligs, Kerry, IE, Artist in Residence

Hynes Gallery, Ballyvaughan, IE, Through the Burren, Steps towards Abstraction

Masson Hayes + Curran, Dublin, IE, Interchanges: Understood Complexity

2009

Burren College of Art, Ballyvaughan, Clare, IE, Artist in Residence

Catalyst Arts, Belfast, UK, Exchange Exhibition

Custom House Studios, Westport, IE, Studio Artist Show

Excel Gallery, Tipperary Town, IE, Fantasy/Falsity in Memory

Gallery 126, Galway, IE, Members' Show

Irish Museum of Contemporary Art, Dublin, IE, This Must be the Place

National College of Art and Design, Dublin, IE: Visiting Artist

Roving Project with Samhlaíocht, Tralee, Co. Kerry, IE, Imaginarium

Roving Project, The Diving Pig, Ballyvaughan, Co. Clare, IE, Open Space


To learn more about Erin Treacy and her work, visit www.erintreacy.com

<![if !vml]><![endif]>

<![if !vml]><![endif]>
<![if !vml]><![endif]>

<![if !vml]><![endif]>                <![if !vml]><![endif]>                <![if !vml]><![endif]>

Fintan Tracey. of Meath, working in oils & mixed media.

Fintan is a member of Indigo, an East Coast Art Group. He is a self taught artist who has loved drawing since he was a child. Having later mastered the skill of painting in oils, he says" the pleasure in painting is secondary when you see your work is enjoyed by other people".

He enjoys painting the Irish landscape with it's varied moods, rich earthy colours and cloudy skies. Fintan likes exploring new ideas in his still life's and admires the great Dutch artists of the 17th century. Having a keen eye too for portraiture he brings a bright and vibrant likeness to all his portraits.

http://www.indigoartists.org/mediums/artists-list/fintan-tracey/

Book:

A Renewal of Beauty in Art - a Catholic Understanding of Beauty in Art is a new book by artist Fintan Tracey. It is a book of essays from Tracey's time studying this topic at the Maryvale Institute in Birmingham. There are illustrations from some of his own work which was displayed at the International Eucharistic Congress in Dublin, June 2012, as well as consideration of the work of other artists. The book includes detailed notes and bibliography.

Copies of the book are available from Fintan Tracey, 18 St Anthony's, Laytown, Co. Meath for €10, including postage.

Email contact: shamrockflair@gmail.com.

<![if !vml]><![endif]>
Liam Treacy (1934-2004), was a Wicklow artist who had been painting in an impressionist style since the 1950s. He was born in Avoca, Co. Wicklow, where his family have been settled for many generations, the son of James Treacy, a postman, and Ellen O'Neill, daughter of a local copper miner, John O'Neill. Liam is the second youngest of their family of four sons and two daughters. During his primary school days, he was very interested in drawing, influenced by his brother Sean, a postman and keen artist. He exhibited regularly with the James Gallery, Dalkey, and had participated in a wide range of group shows including the annual RHA exhibitions and the Wexford Opera Festival. In 1978 Liam Treacy went full-time as a professional painter, a courageous step, and the fact that he had made a career of it is testimony to the sheer quality of his work as an artist. Before going professional, he worked in the former Brennan's Bakery in Arklow, which used his skill as an artist to paint the lettering on its vans. Liam says, "By the mid-seventies, I was doing very well, but because we had three young children, Adrienne, Fiona and Darragh, I was reluctant to give up my day job at the Bakery. However the decision was made for me. I was made redundant". The redundancy came in 1978, which can be looked back upon as the year Liam became a full-time professional artist. For many years he was an art teacher for night-time classes in Arklow Community College, Abbey Community College, Wicklow; and at Shelton open detention centre art classes for the prisoners.

A good selection of his paintings can be seen at: http://www.whytes.ie/4ArchivesResult.asp?Search=treacy&submit.x=6&submit.y=9

Ref: http://www.treacyprints.com/About.aspx

<![if !vml]><![endif]>

<![if !vml]><![endif]>

<![if !vml]><![endif]>

<![if !vml]><![endif]>

<![if !vml]><![endif]>

<![if !supportMisalignedColumns]>
<![endif]>
Meghan Treacy of Limerick

Meghan Treacy is a fully registered Art Therapist, who graduated from Crawford College, Cork with an Honours Masters. She is affiliated to IACAT, (Irish Association of Creative Art Therapists).

She has worked in a variety of mental health settings, including hospice and palliative care, nursing home, has worked with survivors of abuse, domestic violence, ex offenders and youth at risk of offending who present with challenging behaviour.
She attained an honours Degree in Fine Art, specialising in painting, a Higher Diploma qualification in Art Teaching and continues to work as a Limerick based Artist.

Masters, Art Therapy/Therapist Crawford College, Cork. 2012

Bachelor of Arts Fine Art & Higher Diploman Art Teaching, Limerick School of Art & Design

http://ie.linkedin.com/pub/meghan-treacy/5b/439/46b

<![if !vml]><![endif]>
Pat Tracey of Westport, Co. Mayo

<![if !vml]><![endif]>

<![if !vml]><![endif]>
Sean O'Treasaigh
Born:               26 August 1956 Dublin Ireland
Education:       1976-77 College of Commerce, Rathmines, Dublin.
                        Poster, Layout & Design Icons
                        1977-79 Dun Laoire School of Art& Design Dublin Ireland
                        NCEA One Year Visual Certificate
                        1997-98 DIT Portland Row, Dublin, Ireland
                        BA Hons Fine Art Painting
Awards:          1972 First Prize Painting "Slogadh 1972" National Youth Art Competition
Exhibitions:     1999 "Riane Cine" Kintrych gallery Temple Bar
                        2006 "Eisc" Elizabeth Mulcahy gallery Dingle
                        2007 "Ola Eisc" Elizabeth Mulcahy gallery Dingle
<![if !vml]><![endif]>

Siobhan Geoghegan Treacy of Galway

Tara Fahey & Siobhan Geoghegan-Treacy (2011) History And Appreciation of Art. Folans.

<![if !vml]><![endif]>
Tony Treacy (1968-2004) of Dublin
Education:
1989 DIT School of Art, Dublin, Diploma in Painting.
1997 University of Ulster, Postgraduate Diploma in Fine Art Painting.
Notes:
Treacy drew inspiration from traditional techniques which he applied in a contemporary context. His paintings were constantly worked and reworked in order to produce a density of pigment. Treacy was influenced by many painters and writers including Hans Holbein, Pieter Brueghel and Patrick Kavanagh. He taught art for a number of years in schools in Dublin before joining the Office of Public Works. He exhibited in numerous group shows and was commissioned to complete a variety of Drawing, Painting and Design work for both commercial and private collectors. File contains a catalogue with images of the artists work.
http://www.nival.ie/collections/artists-database/view/artist/name/treacy-tony/
2005 Annual Report Office of Public Works
There was also a poignant but attractive Retrospective Exhibition of paintings in May by the late Tony Treacy (1968-2004) who was formerly on the staff of OPW. Many of the paintings were sold afterwards by the artist's family and the entire proceeds were donated to charity.
Jun 1, 2005 Irish Times
Last week a small retrospective devoted to the work of Tony Treacy, who died last year, occupied the Atrium Gallery at the OPW on St Stephen's Green. It was a good tribute and it revealed an artist of great sensitivity and forceful insight, a self-critical talent edgily determined not to do the easy or obvious thing.
Treacy was born in 1968 and studied painting at the College of Marketing and Design in Dublin and later at the University of Ulster in Belfast. Apart from pursuing his own work, he taught part-time and, from 1999, was a clerical officer with the OPW.
It seems fair to assume that he was at some stage a student of Patrick Graham in Dublin. Graham opened the exhibition and his influence is evident in Treacy's work, which nevertheless has a strongly individual character. He shares Graham's respect for drawing, his trust in what might be termed emotional instinct and his wariness of facility. The textural distinction between his drawings and paintings is immediately striking.
Many of the drawings are meticulous tonal studies, precise, fine-grained images built up incrementally. In some cases their smooth, seamless surfaces are cut by odd, unsettling disjunctures and elisions. They refer to photographs, including a childhood snapshot, and art historical sources. Generally the paintings are more roughly textured, built up through a process of attrition, hard-won. As a note in the catalogue observes, this pattern of "scraping away and rebuilding" complements but never contradicts the more additive, considered nature of the drawings.
The paintings on view are also small in scale, and have a conversational intimacy about them. He worked consistently, even obsessively, in terms of variations on a relatively small number of themes including, particularly, self-portraiture and memento mori still life subjects.
In both of these areas he came up with some exceptional pieces. A concern with making a stage-like space also comes across strongly in these and other paintings, including the buildings in his series of city studies: a theatre of the imagination. It is a pity to encounter work that has so much to offer in this way as a posthumous retrospective.
Valerie Treacy
Valerie Treacy is primarily a still life painter in the medium of oil, though she is also known for her delicate watercolour work. Her light, still life paintings are almost ethereal in quality. A graduate in Fine Art from the Crawford Municipal School of Art in Cork, she subsequently spent twenty years teaching art before returning to her own work in a studio in Killarney, on a fulltime basis.
The Victor Treacy Award
The Victor Treacy Award, which began as a putative one-off in 1991 became an annual event. A personal initiative on the part of Victor and Rachel Treacy (he is a businessman and Art Collector, based near Muine Bheag, Carlow, and she is on the board of the Butler Gallery). With the co-operation of the Butler, the selection process serves as the basis for an exhibition of work by short-listed artists. The short list is drawn up by three invited selectors who each contribute the names of three artists. The aim is to achieve a broad geographical spread and, perhaps, a diversity of type. Given such a procedure, it is inevitably a fragmented show, but that is not necessarily a drawback, particularly given the Butler's sequential floor plan. The Award, which started at £1,500, is directed at younger artists, to help in some way towards materials or equipment. The exhibition is also a significant indicator of artistic practice of emerging artists. It was an important exhibition in the national visual art programme. The winners were: 1991 T.J. Maher,  1992 Morgan Doyle, 1993 Clodagh Redden, 1994 Rebecca Peart, 1996 Tom Climent, 1998 Gerard Byrne, 1997 Rosie McGurran, In 2002, the award was a cash prize of €2,600 and the winner was Jesse Jones.
Photography:
<![if !vml]><![endif]>

Brendan Treacy

http://www.thestreetgallery.com/art-detail.html?PID=2698&etitle=Line of Megaliths, Carnac, Brittany by Brendan Treacy

http://www.thestreetgallery.com/art-detail.html?PID=2696&etitle=Monasterboice by Brendan Treacy

<![if !vml]><![endif]>
<![if !vml]><![endif]>

Ciúin Tracey, of Dublin and Tralee Co. Kerry, photographer. [see father Noel Tracey and brother Dubhaltach Tracey]

Ciúin Tracey is a freelance photographer who works mainly in fashion and commercial photography, with these genres influencing heavily upon her more personal fine art work. She has exhibited work in many galleries, including The Gallery of Photography, the RDS and Farmleigh House. She has also been printed in multiple publications, and is currently the resident photographer in Shutterbug, Kilkenny. Her work can be seen in the permanent collections of Olivier Cornet, Fire and Dublin Ink.

She is interested in using the techniques gained through fashion and studio photography, to create photographic series that explore the person's relationship with their bodies in relation to the ideals set forth by modern media stereotypes. Tracey is currently working on an expansion of her graduation series entitled The Tyranny of Beauty. The Tyranny of Beauty is a photographic narrative that explores the representation of the body and the psychological impact of the promotion of certain physical ideals in the contemporary media sphere. The series examines peoples' relationships with their physical being and how often, in the search for the perfect or 'utopian' body, a dystopian reality is created as a result of unnatural aims and expectations.

As an exploration of the photographic studio and the codes surrounding the body of the model, the role of gesture and pose and the allegory of still life, these photographs represent related body-based and psychological states. Through the dark colour palette and the claustrophobic nature of the frame, the audience is confronted with a construction of dysfunction, which may be read as a kind of distortion and dismorphia produced by the excess of visual images in everyday life dictating unhealthy body ideals. These photographs propose another vantage point on a much-discussed social issue that affects men and women of all ages.

2011 Dublin Institute of Technology. BA (Hons) Photography

The Tyranny of Beauty http://www.source.ie/graduate/2011/dublinstba/dublinstba_student_18_39_17_12-05-11/dublinstba_student_18_39_17_12-05-11.php

Ref:

http://www.thecopperhousegallery.com/artists/57-ciin-tracey/biography/

http://whiteladyart.com/index.php/artist-interviews/photography/30-ciuin-tracey-ireland/

http://www.thecopperhousegallery.com/artists/57-Ci%C3%BAin-Tracey/biography/

http://www.tumblr.com/tagged/ciuin%20tracey

https://www.facebook.com/beautifulhavok

<![if !vml]><![endif]>
Eric Treacy (1907-1978) MBE, Bishop of Wakefield and renowned English railway photographer, whose family came from Co. Clare.
http://www.traceyclann.com/files/Judith Ann Treacy van der Kaay webpage.htm
<![if !vml]><![endif]>

Morgan Treacy, of Collon, Co. Louth, Photographer

http://inpho.ie/article/Our-Team/IicspGRUzu1lvmHivZqfTg..a

https://twitter.com/morgantreacy

A photography graduate of Swansea University. Starting as a freelance with INPHO in 2000 he has been staff since 2002. He established himself as one of the most talented sports photographers in Ireland. Awards include both picture essay and sports feature categories of the annual PPAI Awards and on an international level he has twice won worldwide prizes for his rugby photography. Now a senior photographer who has covered for Inpho everything from World Cup Cricket in the West Indies to International Rules Football in Australia he is fulfilling his obvious talent.

Winning photographer at the launch of the IRB World Rugby Yearbook in 2007.

'Mud glorious mud',

Winning entry for the Emirates and IRB 2006 Photograph of the Year

<![if !vml]><![endif]>
Paul Treacy, Photographer/Photohumourist, of Dublin, New Ross, NY and London

Born Dublin, Ireland, 1969. I've been shooting professionally since 1992. I studied graphic design, creative writing and photography in Europe. I graduated from the Documentary Photography and Photojournalism Program at the International Center of Photography in New York in 2000. Publications include: The New York Times Magazine, Discover Magazine, The Philadelphia Inquirer, The Independent & Independent on Sunday, The Guardian, The Daily & Sunday Telegraph, The Times & Sunday Times & The Irish Times.
I published my first book in August 2005.
I have a bravery medal from the Irish Government for a winter river rescue in '91.
My wife and I have two sons.

Bravery Awards - Comhairle na Mire Gaile

The Chairman had received a letter dated 27th January, 1992 from Comhairle na Mire Gaile requesting that he present awards for bravery at an early meeting to Eddie O'Connor, Boolavogue, Philip Murphy, New Ross and Paul Tracey, New Ross in recognition of their outstanding courage in seeking to protect life.

It was agreed that this be done at the end of the monthly Council Meeting on the 9th March, 1992, that the meeting would adjourn at 5.00 p.m. to a hotel where the recipients and their families would be met by the Council and the presentations made by the Chairman.

Wexford County Council

https://www.facebook.com/photohumourist

<![if !vml]><![endif]>
Sculpture:
Last update: 20 September 2017